With Hurricanes Harvey and Irma causing havoc, we meet a real-life couple with the same names who have brought only love to their 120 foster children.
Over the last couple of weeks, hurricanes Harvey and Irma have wreaked havoc; breaking records — Harvey for the wettest tropical cyclone, and Irma for the most powerful storm ever recorded in the Atlantic Ocean — and destroying the lives and homes of whatever lay in their paths. It's a deadly coupling that has seen nearly 100 deaths, and we can only pray that this figure doesn't rise when Irma reaches Miami on Sunday.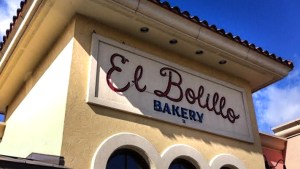 Read more:
7,000 Loaves: 4 bakers trapped during Harvey provide bread, pan dulce for newly homeless
However, there is another Harvey-and-Irma pairing that is in its 76th year, and unlike these destructive storms that eventually dissipate, Harvey and Irma Schluter are still going strong and have only brought love to those they meet in their lives, including more than 120 foster children. Yes, incredibly, this Harvey and Irma duo seems to be pretty big on constructing lives and futures for many: with 104-year-old Harvey and 92-year-old Irma spending their marriage dedicated to all those children in need of a home.