With Hurricanes Harvey and Irma causing havoc, we meet a real-life couple with the same names who have brought only love to their 120 foster children.
Over the last couple of weeks, hurricanes Harvey and Irma have wreaked havoc; breaking records — Harvey for the wettest tropical cyclone, and Irma for the most powerful storm ever recorded in the Atlantic Ocean — and destroying the lives and homes of whatever lay in their paths. It's a deadly coupling that has seen nearly 100 deaths, and we can only pray that this figure doesn't rise when Irma reaches Miami on Sunday.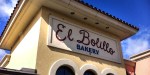 Read more:
7,000 Loaves: 4 bakers trapped during Harvey provide bread, pan dulce for newly homeless


However, there is another Harvey-and-Irma pairing that is in its 76th year, and unlike these destructive storms that eventually dissipate, Harvey and Irma Schluter are still going strong and have only brought love to those they meet in their lives, including more than 120 foster children. Yes, incredibly, this Harvey and Irma duo seems to be pretty big on constructing lives and futures for many: with 104-year-old Harvey and 92-year-old Irma spending their marriage dedicated to all those children in need of a home.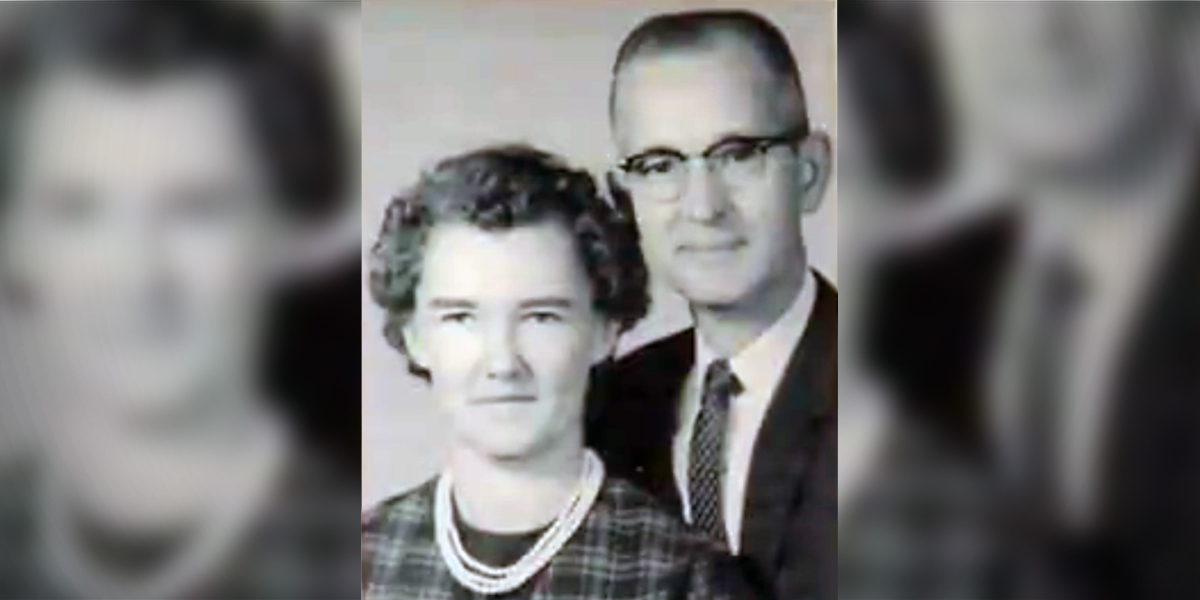 The couple met by chance back in 1940, and while Harvey was bowled over, wanting to get married, the more reticent future Mrs. Schluter wanted to finish school. Yet, Irma explains how … "He talked me into getting married before that." Once married, Harvey finished his Army service and the couple moved to Washington, where he became a barber. His wife felt lonely at home so it was then that they made the decision to foster, often welcoming physically and mentally disabled children who had been abandoned by their parents.


Read more:
"Mattress Mack": The faith and radical hospitality of a hero of Harvey


Amazingly, the couple — who went on to have two of their own children, and adopt one of their foster kids — continued to give to their community. As members of the First Free Methodist Church, the couple taught Sunday school for many years and were described as "fantastic teachers." And they keep on giving. Many of the foster kids are still in contact with their "mom and dad," with Dale Jorgensen reminiscing of his happy time spent with his foster parents: "Me and Dad, we used to, on Sunday, we used to harmonize with each other in the basement," adding: "That was a blessing."
What would inspire the couple to help raise over 100 children? Irma quite simply says: "I don't know, we just did. They were interesting little people." And back in 2013, Harvey said to the Spokesman-Review that "his most rewarding life achievement was being a foster parent (along with playing the banjo)." Now this is a Harvey and Irma we can't help but love.
Harvey is 104. Irma is 92. They've been married 75 years. They've only ever seen a hurricane on TV. https://t.co/kQOL3jZDTi

— The New York Times (@nytimes) September 8, 2017
So what do the Schulters think of seeing their names splashed all over the media? "I don't know how they've done that, to have a Harvey and Irma," said Mrs Schulter. "I don't know how that worked out." Well in case you're wondering, this particular pairing is all to do with the simple alphabet and the strength of a hurricane.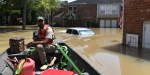 Read more:
Harvey survivors pull together, with a nervous eye on the Gulf


The World Meteorological Organization has six master lists of alternate male and female names that are kept in rotation. If a hurricane proves costly or deadly, then the name of the hurricane will be retired from the list. Harvey initially cropped up in 1981, and every six years the gale that followed behind Harvey was called Irene. Now, this couple broke up in 2011 when Hurricane Irene caused significant damage in the Caribbean and in cities along the East Coast. So fast-forward to 2017, and Harvey is matched with the powerful Irma. Unlike the Schulters, this pairing is not set to last; considering the strength and deadly nature of the hurricanes, it would be normal for Harvey and Irene to be retired.
While we say good riddance to Hurricane Harvey and pray that the people of Miami stay safe when Irma hits on Sunday, we also wish our real-life Harvey and Irma peaceful, storm-free years ahead.