He enjoys a Slovenian dish (the one he asked Melania about), and it was at his breakfast table this morning
What can God do in your life with one Bible verse a day?
Subscribe to Aleteia's new service and bring Scripture into your morning:
Just one verse each day.
Click to bring God's word to your inbox
Do you remember when Melania Trump visited Pope Francis and news reports across the globe reported (at first erroneously) their conversation about the Slovenian dessert potica?
Here's a quick recap ICYMI (or you can read a more thorough version here):
Melania is Slovenian, and so the pope, with his characteristic human warmth and attention to detail, asked her if she prepares potica for the president.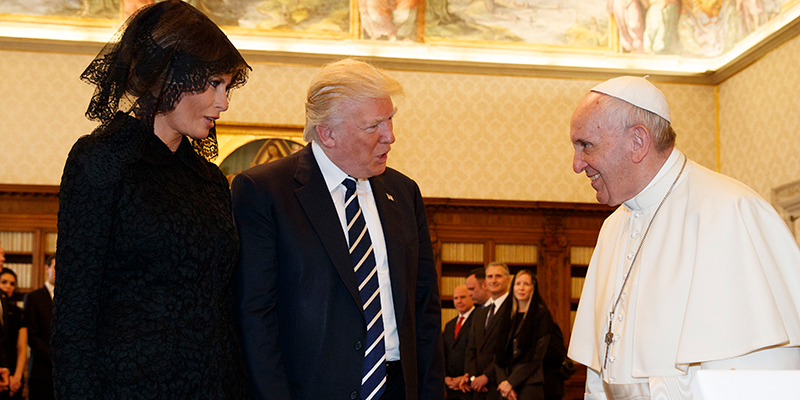 Melania undoubtedly didn't expect the Argentinean, Spanish-speaking, pontiff to ask her about a Slovenian dessert. And most of the rest of the world had never heard of it, so assumed that Francis was talking about pizza (the Slovenian word is pronounced more or less po-TEE-za).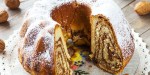 Read more:
A recipe for POTUS' 'potica'


Well, as it turns out, Francis and potica go way back, and Aleteia's own photojournalist, Marko Vombergar, on the ground in Colombia, managed to ensure that the pontiff had a chance to enjoy it during his trip to his home continent.
Here's what Marko explained to us:
Jorge Bergoglio knew a Slovenian man who worked as a librarian at San Miguel seminary. This man had left Slovenia at age 16 and would never see his parents again. In the year 1971, when Bergoglio was in Europe, he decided to visit his friend's parents in Slovenia to bring them his greetings. They welcomed him with this dessert – potica. Some years later Bergoglio's niece, Maria Inés Narvaja, married Vladimir Voršič, an Argentinean man with Slovenian roots. Bergoglio naturally spoke with his niece and her husband about his time in Slovenia and mentioned that he liked potica. Thus for Christmas and Easter, Maria Inés and her husband would always send him this dessert, prepared by Vladimir's mother. (I myself know this family because of my Slovenian roots.) And that is how pope Francis came to ask Melania Trump about it … Now, in the nunciature in Bogota, where the pope will be staying during his visit to Colombia, a secretary of the nuncio is also Slovenian: Father Matjaž Roter. (I know him from when he was secretary of the nunciature in Montevideo, Uruguay.) It occurred to him to serve potica along with other Colombian desserts that would be offered to the pope. So I volunteered to make one and bring it with me to Bogota, where I'm on assignment for Aleteia. I asked my daughter Luciana (she is 15 and likes cooking) to make it, but as she didn't feel confident about making it right, she asked her grandmother, my mother-in-law, who is also Slovenian.  

They got together and made potica, which I brought on my flight from Buenos Aires. This morning, I've been informed by the secretary of the nunciature that our potica was served to the pope for breakfast.
All of the Aleteia staff is delighted to have participated through Marko in offering Pope Francis this small gesture of affection — a tiny consolation in the midst of the heavy crosses he carries as the Vicar of Christ on earth.