She knew exactly what to say and how to say it.
One of four women considered a "Doctor of the Church," St. Teresa of Avila was a spitfire in her day and had a certain way with words. This was backed by a deep spiritual life in which she achieved an intimate union with Jesus Christ.
Her writings are profound, but she was also able to express her thoughts in a short and concise way. Here are five such pithy sayings of hers that are deep, cutting and get to the heart of the spiritual life.
"Be gentle to all and stern with yourself."

"Never affirm anything unless you are sure it is true."

"Our body has this defect that, the more it is provided care and comforts, the more needs and desires it finds."

"Pain is never permanent." 

"Let nothing disturb thee; Let nothing dismay thee; All thing pass; God never changes. Patience attains All that it strives for. He who has God finds he lacks nothing: God alone suffices."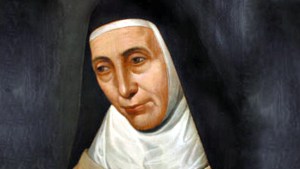 Read more:
The poor shepherd girl who held the dying Teresa of Avila in her arms