It began with a prayer, the first he ever uttered.
What can God do in your life with one Bible verse a day?
Subscribe to Aleteia's new service and bring Scripture into your morning:
Just one verse each day.
Click to bring God's word to your inbox
At 12 years old, Joey Stazzone was regularly using marijuana, and had developed an addiction to opiates. By the time he graduated from high school, he was using heroin, selling drugs, and apprenticing at a marijuana farm in Northern California.
Then came a fateful, "merciful" night when suicide seemed like the best way to end a life of pain and bad choices.
So, how did he end up becoming one of only 3,000 licensed coffee graders in the world, and the founder-owner of Cafe Kreyol?
It began with a prayer – the first he had ever uttered – offered as a prelude to killing himself. Stazzone apologized to God for how he had turned out, and asked for forgiveness. The next thing he knew, police were barging into and raiding his house. He was alive. And facing 24 felony charges.
Believing the bust was a divine intervention to save his life, Joey pulled a Bible from the prison library cart as it passed his cell.  An officer who saw him floundering with it suggested he start with the Gospels, and in reading them Joey felt as though the narratives were "breathing life" into him. As he prayed to Christ, he had a "burning bush experience. My life changed at once, my heart changed, my desires changed."
Joey's new desire was to follow God; he was especially attracted by the mission of Saint Paul, who helped establish small churches that positively affected their communities. In 2010, as the images of a catastrophic earthquake in Haiti flashed across the jail television, he was filled with a Pauline desire to provide hope for those in need, particularly in Haiti. He had been a vacuum for far too long, and now he felt a calling, as one who knew that, having been much forgiven, his life must be lived with much love.
After his release, he focused on mentoring others in prison. He also joined a church and went on a mission trip to Haiti, which shared the Gospel and painted a wall. However, witnessing that little nation's extreme poverty (65 percent unemployment), he wanted to do more for the people than painting or cleaning up.
The aid being provided to Haitians was not only unsustainable, it was contributing to unemployment and in some ways preventing the Haitian people from helping themselves. Charity, Joey realized, had to be about more than heaping things upon people and then abandoning them. He wanted to create jobs in Haiti, employment that would be fair and lasting. Raising funds from within the faith community, Joey — who prefers his title of "chief coffee hunter" to CEO — founded Cafe Kreyol. He brought 200 Haitian farmers together to reawaken their oldest existing co-op, which had lost direction. Now, along with his director of operations Eric Girard, he has come to employ close to 2,000 Haitians who grow nursery trees and work as coffee farmers, while operating Cafe Kreyol out of a 2,000 square foot roastery in Manassas, Virginia.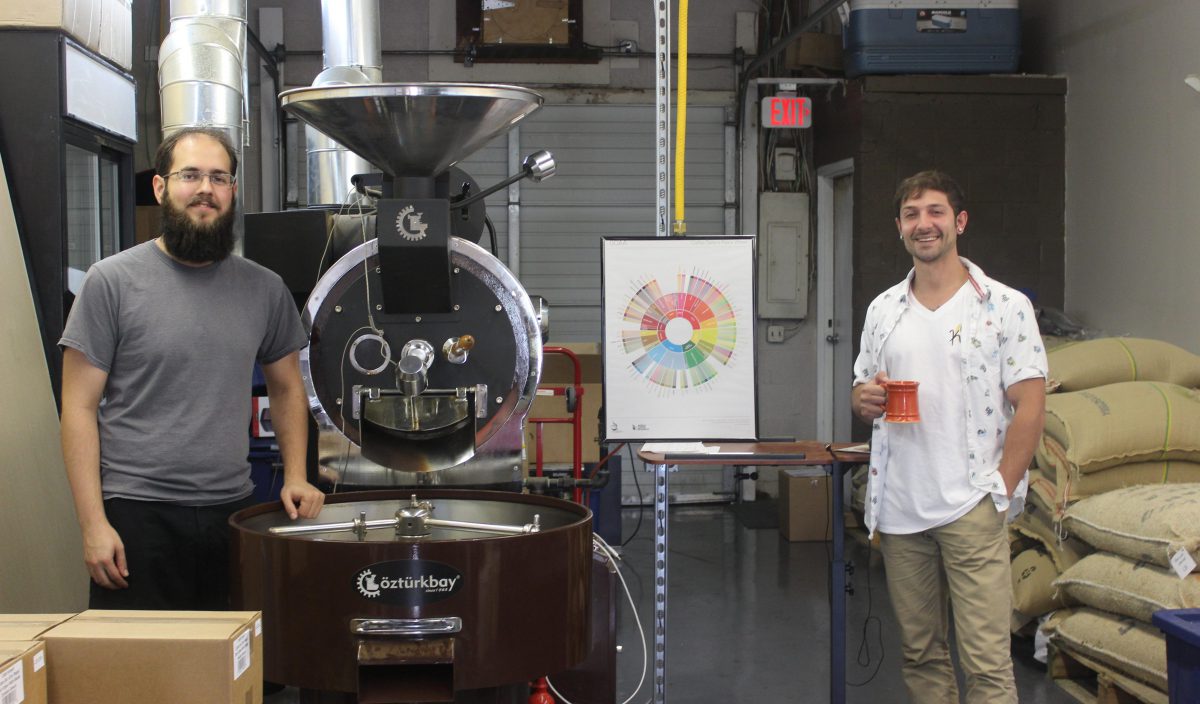 The duo has trained farmers from Haiti, Burundi, Dominican Republic, Brazil, Colombia, and Bolivia in agronomy – teaching them to train one another. They operate on a direct trade system, which is based on the quality of the product. Through this system, farmers create their own profitable business, and are paid more for better quality beans.
As it turns out, while farming marijuana, Joey had began to form an interest in crops, particularly crossbreeding and flavor profiles – an interest that served him well in his new endeavor. Reflecting on that now, he is amazed at how God took his past sins and bad choices, and permitted them to be the impetus for something good and productive, and helpful for so many others, across the world.
Joey's former drug use has certainly come full circle — his "Cocaine 4 Coffee" microlot roast is produced by former cocaine farmers, whom Joey has helped to escape the dangerous and soul-troubling trade for coffee farming.
I actually tried a sample of Cafe Kreyol's Haitian Hound and was stopped in my tracks by the richness and flavor of the coffee. I went right over to the shelf and bought a bag (a habit that has continued; I recently picked up a bag of their newest blend, Defense Against the Dark Arts). Never would I have guessed that its origins were right in my own Northern Virginia backyard, born out of a calling and Christian witness to do good.
[Cafe Kreyol offers a buy-one-get-one-half-off discount specifically for Aleteia readers, using the coupon code: ALETEIA.) – Ed]