Try these playful and dazzling accessories to welcome the newlyweds as they take their first steps into married life.
What can God do in your life with one Bible verse a day?
Subscribe to Aleteia's new service and bring Scripture into your morning:
Just one verse each day.
Click to bring God's word to your inbox
Picture the scene: you've exchanged vows, said two big "I do"s and now it's time for the joyful walk down the aisle toward the church exit. Outside, your loved ones are gathered to offer their congratulations with the showering of handfuls of rice, a tradition that has lasted through the ages. However, nowadays you'll find that rice is no longer the essential ingredient for welcoming newlyweds to the start of their life together. We have found four alternatives that will not only provide for a beautiful church exit, but will add a touch of festivity to the beginning of your marriage.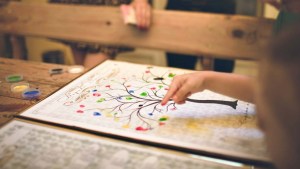 Read more:
12 Unique ideas for creating a memorable wedding guest book (PHOTOS)
Where did it all start?
For a long time it's been customary to throw a handful of small items over the couple as they leave the church. We often think of throwing rice but did you know that this cereal wasn't always the go-to ingredient for this joyous sprinkling? The Romans often threw sugared almonds, and although these sweet treats still exist we much prefer to taste them than to see them end up on the floor. The tradition continued with the throwing of grains, symbolizing fertility, like the almonds — a symbol of our wishes for the couple to build a family and prosper. So, it was only natural that rice found its way to this happy occasion.
Nowadays, throwing rice has been met with some criticism, with people requesting that it no longer be used at weddings for a number of reasons. With rice being a foodstuff, it is true that by throwing it we are wasting an essential food staple. Besides, although it has been debunked, there is a popular belief that it's bad for birds to eat the rice off the ground, because it would supposedly swell up in their stomachs and possibly hurt them. Also, some towns actually forbid throwing rice outside the church to avoid littering in public. And last but not least, it's not always pleasant for the bride and groom to be hit in the face by random grains of hard rice!
Luckily, there are some festive alternatives that are more ecologically friendly and just as pretty for a stunning church exit and beginning of married life. So have a look at some alternative ways to get that picture perfect moment you can look back on in years to come.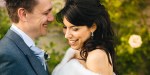 Read more:
Getting hitched? 7 Things wedding photographers want you to know


Soap bubbles
Definitely one of the most playful options for today's weddings, soap bubbles are revolutionizing the church exit. Armed with little bottles, your guests can blow pretty bubbles all around the sweethearts, creating a light and poetic atmosphere. Children especially enjoy this way of expressing good wishes for the couple's happy life together! There are several types of personalized bottle available to coordinate with the theme of your wedding.
Flowers
Flowers remain the quintessential sign of romance, so it's only natural that they play a big part in any marriage. From the bride's bouquet to the reception decorations, flowers bring a feminine touch and a delicate scent to the occasion. Pretty flower petals are also perfect for the church exit, and can even be matched to the bride's bouquet. For the perfect snap, though, make sure your guests throw their petals at the same time. While roses are synonymous with love, there are many others to choose from. You could try scattering the path with lavender grains, or even leaves — especially beautiful for fall weddings.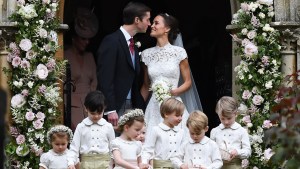 Read more:
A regal and youthful wedding!!!
Confetti
Confetti has always been a big hit for celebrating any festivity. With a myriad of colors to choose from, you could opt for white to match the color of your dress, or another color that fits with the theme of your wedding. Nowadays, confetti is also available in all shapes and sizes; little horseshoes to wish luck, or little hearts (it is a wedding, after all!). You can have them prepared at the church entrance in personalized baskets or paper cones, or even a confetti canon so that your marriage starts with a boom! One thing to check is your church's regulations, as most require that all confetti be biodegradable.
Sparklers
These little handheld accessories are becoming increasingly popular for illuminating special occasions. Sparklers are perfect to add some dazzle as the newlyweds take their big exit. Particularly suited for any evening celebrations, the sparks provide a touch of glamor to the couple in the midst of all their guests.
The only hiccup is that they do involve more organization, care, and common sense. You must think about lighting them all at the same time, keeping some distance between the users and flammable objects, and also gathering them up at the end and disposing of them responsibly. For a wedding with lots of children, this is perhaps not the best option …
This article was originally published in the French edition of Aleteia, and has been translated and/or adapted here for English-speaking readers.