Whether it's 1, 5, or 50 years of marriage, you can use these traditional themes to celebrate. 
What can God do in your life with one Bible verse a day?
Subscribe to Aleteia's new service and bring Scripture into your morning:
Just one verse each day.
Click to bring God's word to your inbox
The idea of celebrating the day we got married dates back to the Holy Roman Empire, where husbands would crown their wives with a silver wreath on the occasion of their 25th wedding anniversary. After 50 years together, the wife would receive a golden crown; hence the silver and golden anniversaries we celebrate today.
In modern times, couples began to celebrate their anniversary every year. While some would attribute this to commercialism, we like to think that taking one day a year to celebrate your marriage is something very worthwhile indeed.
This annual date is a wonderful reminder to go down memory lane and flick through your wedding albums, seeing all those familiar faces who supported you on the day you said your vows, and who are still there years later, perhaps watching your family grow. It's a day to remind each other of the promises you made before God, and to contemplate with your dearly beloved what you've achieved as a couple so far.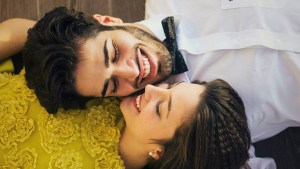 Read more:
10 Ways to show your husband a little more love … and improve your marriage
It's a standing joke that husbands (and sometimes wives… cough, cough!) forget their wedding anniversary and end up grabbing the nearest bunch of flowers to rescue the day. So we've got a list of anniversaries and the traditional – and not-so-traditional – gifts accompanying them: from raw materials to jewels. Each year has a theme that will help mark your special date and perhaps inspire a thoughtful gift. Our personal favorite is the 38-year mark!
Don't forget, a wedding anniversary is also a great occasion to celebrate with the rest of the family, or to find a little time together to raise a glass to the next 20, 30, or even 60 years ahead. And for all those young sweethearts out there, we've also included the theme for 100 years of marriage because … you never know!
And for those special anniversaries, it might be a nice idea to go to church and have a blessing. It doesn't need to be complicated, just a simple blessing during the Mass. To make it really special, you could try going to the church where you celebrated your marriage, if it's not your current parish.
Themes to celebrate for 1 to 10 years of marriage
1 year anniversary: Paper
2 year anniversary: Cotton
3 year anniversary: Leather
4 year anniversary: Fruit/flowers
5 year anniversary: Wood
6 year anniversary: Candy/iron
7 year anniversary: Wool/copper
8 year anniversary: Pottery/bronze
9 year anniversary: Willow/pottery
10 year anniversary: Tin/aluminum
Read more:
Paper, silver and gold: How marriage shapes us
Themes for 11 to 20 years of marriage
11 year anniversary: Steel
12 year anniversary: Silk/linen
13 year anniversary: Lace
14 year anniversary: Gold jewelry
15 year anniversary: Crystal
16 year anniversary: Coffee/tea
17 year anniversary: Wine/spirits
18 year anniversary: Appliances
19 year anniversary: Jade
20 year anniversary: Platinum
Read more:
Date nights are little Sundays for your marriage
Themes for 21 to 30 years of marriage
21 year anniversary: Fire
22 year anniversary: Water
23 year anniversary: Air
24 year anniversary: Stone
25 year anniversary: Silver
26 year anniversary: Art
27 year anniversary: Music
28 year anniversary: Linens
29 year anniversary: Tools
30 year anniversary: Pearl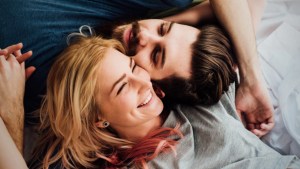 Read more:
5 Exercises for spouses to revive their once passionate love
Themes for 31 to 40 years of marriage
31 year anniversary: Travel/tourism
32 year anniversary: Bronze
33 year anniversary: Iron
34 year anniversary: Food
35 year anniversary: Coral
36 year anniversary: Antiques
37 year anniversary: Books
38 year anniversary: Luck
39 year anniversary: Laughter
40 year anniversary: Ruby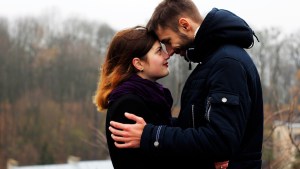 Read more:
9 couples reveal when they knew they'd found 'the one'
Themes for 41 to 50 years of marriage
41 year anniversary: Office/desk
42 year anniversary: Clocks/watches
43 year anniversary: Entertainment
44 year anniversary: Electronics
45 year anniversary: Sapphire
46 year anniversary: Games
47 year anniversary: Garden/plants
48 year anniversary: Home improvement
49 year anniversary: Copper
50 year anniversary: Gold
Read more:
Empathy as the Key to Romance
Themes for 51 to 60 years of marriage
51 year anniversary: Photos/camera
52 year anniversary: Bath/spa
53 year anniversary: Plastic
54 year anniversary: Glass
55 year anniversary: Emerald
56 year anniversary: Day
57 year anniversary: Night
58 year anniversary: Faith and hope
59 year anniversary: Charity
60 year anniversary: Diamond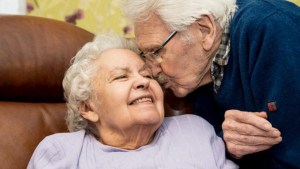 Read more:
Auschwitz survivor and her rescuer celebrate 70 years of marriage
Themes for up to 100 years of marriage
65 year anniversary: Star sapphire, gray
67 year anniversary: Star sapphire, purple
70 year anniversary: Platinum
75 year anniversary: Diamond/gold
80 year anniversary: Diamond/pearl
85 year anniversary: Moonstone
90 year anniversary: Diamond/pearl
100 year anniversary: 10-carat diamond