From India to France, and right here at home, there are creative and simple ways to make an impact.
What can God do in your life with one Bible verse a day?
Subscribe to Aleteia's new service and bring Scripture into your morning:
Just one verse each day.
Click to bring God's word to your inbox
There are many reasons a person becomes "homeless." Economic struggles. Natural disasters. Sometimes all it takes is just one job loss to push a family out onto the streets. Or for those living close to the poverty line, it may be a final utility bill that spins things out of control. By recent counts, more than 500,000 people, a quarter of them children, are homeless in the United States due to lack of housing their family can afford.
There are still others who fall victim to unpredictable Mother Nature, which can radically change lives in mere seconds. Hurricane Katrina, for example, killed nearly 2,000 people and displaced hundreds of thousands more in its aftermath.
Read more:
So, What Is the Best Way to Truly Help the Homeless?
These are dire situations that could happen to almost anyone. In times of financial trouble, many of us might try to reach out to extended family or local church for help; that takes courage and humility. However, there are those in need who don't always have access to a strong community or a loving family, and so the number of homeless in the U.S. continues to be high … too high.
This number may seem staggering in a developed country, so just consider for a moment that around the globe an estimated 100 million people are homeless, with 1.6 billion living in subpar housing.
Fortunately, there are people in the world working to change lives for our homeless neighbors here and abroad. Individuals and organizations across the world have developed innovative ideas to better help those in need, from offering a safe place to use the bathroom, to providing a wholesome meal to stave off hunger pains and malnutrition. These Good Samaritans are the perfect example of "Love thy neighbor," taking part in simple acts of kindness that make a huge difference to those in desperate need.
We can all play a part by supporting and spreading the word about the efforts of some impressive people and organizations that are helping people around the globe in some inspiring and slightly ingenious ways:
France — shops are making their mark
In the 11th Arrondissement in Paris, Louis-Xavier Leca has founded a project called Le Carillon to help the many homeless in the area. By partnering with approximately 70 local businesses, Leca's project defines exactly what a community is. These small businesses all carry a sticker or sign in the front of their shop to notify what services they can offer people in need. It can be a simple glass of water, or access to a clean restroom where the homeless won't be judged or asked to leave. Some businesses offer the chance to make free phone calls or charge cellphones. Some restaurants donate a meal for every meal bought (a great way to encourage its clientele to eat up!).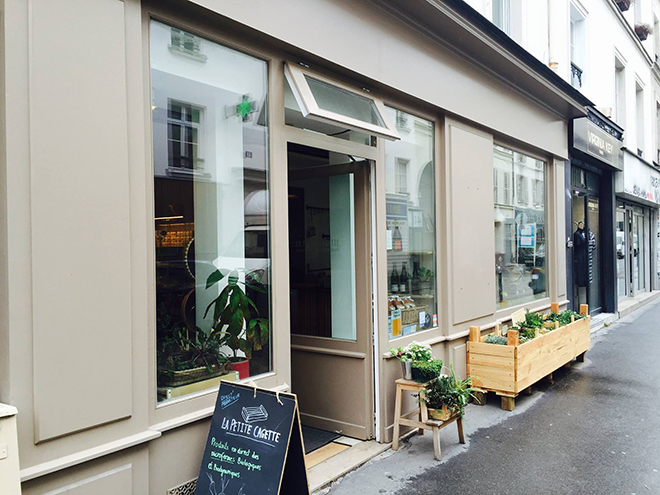 The fundamentals are not forgotten either. Pharmacies offer first-aid kits, beauty samples, or essential hygiene products—a gesture that shows they understand that although homeless, a human being is still entitled to dignity. Other participants have also offered, quite simply, conversation — an easy but effective way of making those who may feel ostracized by society realize that they too are an integral part of it. As Citylab explains, it is a project that bridges "the divide between its wealthy and less fortunate residents."
By making homelessness a local issue, the immediate community is encouraged to offer help to those in need, and individuals are taking more responsibility for the homeless people they encounter in their daily lives. It is a beautiful project and one that Leca hopes to keep expanding. He has been "contacted by more than 100 cities in France alone … the goal is to take the initiative overseas to America."
India — the outdoor fridge
Restaurant owner Minu Pauline has managed to prevent food waste and help feed the hungry simply by using her common sense. Pauline unwittingly started a "major citywide initiative" when she decided to leave her restaurant's leftover food (that would otherwise go to waste) in a refrigerator outside of the premises. The impromptu food bank, inspired after Pauline saw a "hungry woman pick through her trash," is open 24 hours a day. The homeless have free access to the donations inside the fridge, and the amount of edible donations continues to grow, as several other local restaurants and residents have been inspired to contribute their leftovers, too.
This really is the perfect example of how it takes just one person to help change the lives of many!
USA 

— A

pps have fed over a million people
TangoTab, an app launched in 2011, is the brainchild of Andre Angel, and was designed to address the issue of food insecurity, something that over 50 million people in America suffer from, according to the company's website. It's a startling figure, but Angel (never has a name seemed more appropriate!) realized he could do something about it.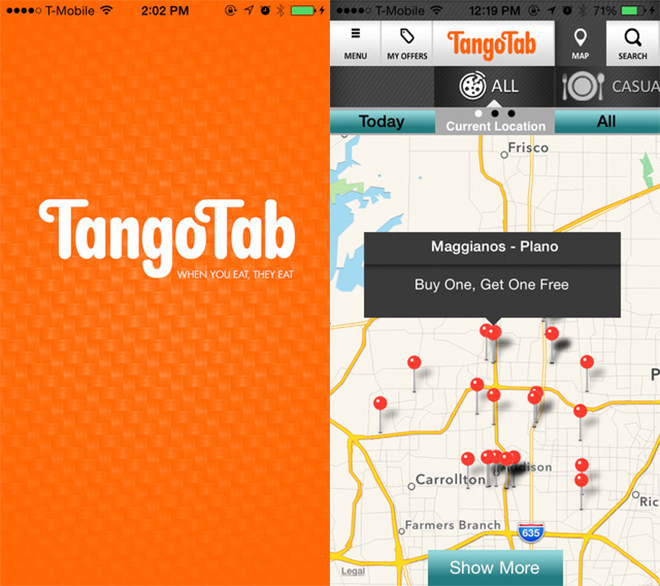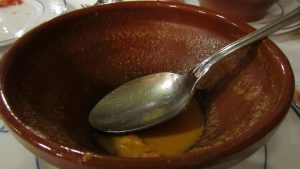 Read more:
This priest not only feeds the homeless, he does so in style
The food service business is a notoriously difficult one: at off-peak times restaurants can stand to lose a lot of money. And although nearly two-thirds of Americans eat out once a week, sometimes people need a little incentive to go spend their hard-earned dollar outside the home. The principle of the app is straightforward: users sign up for free, discover great local restaurant deals, then arrive at their selected eatery, and check in through the app. After you dine at a discount, the restaurant donates a small fee to TangoTab, which in turn donates a portion to a local food charity to provide one meal for someone in need. During Hunger Awareness Month in 2015, the app enabled over one million hungry people to receive a meal!
We particularly loved this idea, not only for helping the hungry and homeless by donating much needed resources to food banks, but for the fact that it helps everybody sharing a meal donate to the cause. It is the perfect illustration of how we, as a society, are stronger when we act together.
How you can help
If you are not adept at building phone apps, or don't have local authority to plug in your fridge outside, there are still other ways you can help the homeless:
Show respect and kindness. This could happen to someone you know, or worse still, your own family.
Educate your children on the issue. It's a problem not going away any time soon. We need the future generation to flex their creative muscles to think about how they too can help when the time comes. Imagine, your Lego-loving child might be the person to build the ultimate affordable housing solution! Also by discussing the issue of homelessness we help our children empathize with those in need and feel grateful for their very own roof.
Donate what you can to local food or clothes banks. A simple google search using the phrase "food bank" and your zip code should get you started.
Donate your time by helping out at your local soup kitchen.
Lend an ear. Often the homeless can feel de-humanized, but a simple conversation is a reminder they are not alone. If you have a local homeless person, think about dropping off some groceries or disused clothing. Or, ask if you can buy them a bottle of water, or a cup of coffee.
Volunteer your professional services, whether it is medical skills, psychological counseling or careers advice, all help is needed.
Sign up to volunteer with Habitat for Humanity, a Christian housing ministry building houses for families who are at risk of becoming homeless.
Employ the homeless. If you have the ability, don't let someone's lack of a home fool you into thinking they have a lack of skills, too. There are highly qualified individuals out there, or those who are willing learners, who could do well with a bit of training.
Say a little prayer to St. Benedict Joseph Labre, patron saint of the homeless.