"Warrior" is a great followup to her top-25 single, "Radiate."
You can get Aleteia inspiration and news in your inbox. Our specially curated newsletter is sent each morning. The best part? It's free.
Sign up here
As of the end of August, 2017, Hannah Kerr's single "Warrior" was the song most added to Christian radio lineups. It is a nice followup to her top-25 single, "Radiate." Both songs were featured on her first full-length album, Overflow.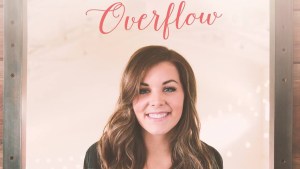 Read more:
Hannah Kerr's debut album is Christian pop done right
"Warrior" is one of the few songs from Overflow that Kerr did not write. In an interview with The Digital Breakdown, she credits the tune to her friend Alyssa.
Alyssa had another friend who was struggling against cancer. Unfortunately, it was a losing battle, but her friend's bravery throughout this confrontation with mortality inspired Alyssa to write "Warrior" and to share her friend's strength with the world.
Kerr went on to explain what "Warrior" means to her and the impact it has had on her fans:
This song really for me can be a lot of things; it can relate to a lot of struggles. Cancer seems to be rising to the top of people who latch onto this song. I've had people come up to me at meet-and-greets or reach out to me on Facebook saying this is the song they listen to during chemo treatments or dialysis treatments. To me, that makes music worth it. If I can be the voice of hope in that moment, something so hard and dark, that to me is why God allows us to do music in this way. I've never had cancer, but I've dealt with a lot of fear in my life – especially about music. It's something I didn't know that I would be doing. I just had a lot of fear like, "What if I fail?" or "What if I'm not good enough?" What if all of these things that the devil puts in our heads of just being insecure about stuff. But, at the end of the day, we have to fight back against that. Fear is not of God, so "Warrior" is my declaration saying, "Yeah, I may be dealing with a lot of fear right now, but that's not going to stop me from what God calls me to do."
Follow Cecilia–Aleteia's music page–on Facebook!