Celebrating the nuptials of loved ones solo can be more fun than you think.
What can God do in your life with one Bible verse a day?
Subscribe to Aleteia's new service and bring Scripture into your morning:
Just one verse each day.
Click to bring God's word to your inbox
If you received a wedding invitation recently, but don't have a date or your "plus one" isn't invited, you should still RSVP and celebrate your friend's big day. Yes, going to a wedding by yourself may sound awful and awkward, but it can still be a fun time even if you don't have anyone to slow dance with. If you're attending a wedding alone, not all hope of a good time is lost. Weddings are days full of happiness, joy, and celebration.
Here are four tips on how to confidently attend a wedding without a date by your side.
1. Remember who the day is for
The most important thing to remember is that the wedding day is about celebrating the life your friends are about to adventure on together as husband and wife. Weddings can be expensive, so the bride and groom may not have been able to allow for a lot of plus-ones thanks to a strict budget. But regardless of whether they added an extra guest to your invitation or not, the reason you were invited to celebrate their day with them is because they love you and want you there to witness the start of their lives together.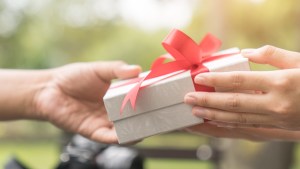 Read more:
The symbols and themes for every wedding anniversary
If you think that the couple made a mistake (maybe you just recently got engaged), and if you're close friends with the couple, you can gently raise the question. But if you're single or just started dating someone, realize that the couple probably intended to just invite you.
2. Re-connect with old friends — or make new ones
Chances are that you'll know at least one other person at the wedding. The bride and groom may not have included a date in your invitation because they know you won't be totally alone on their big day. If its a family wedding, maybe you haven't gotten the chance to sit down and talk to your second cousin for a while. Or maybe the table that you're sitting at is full of people you don't know. Regardless, weddings can be a great chance to form and deepen friendships.
Caroline Trausch, 24, has never attended a wedding with a date. "This might sound funny, but I really recommend meeting new people at weddings," she said. "I've met other girls fixing their hair in the restroom and made small talk with them. I've also shared a table with people that my friends have known (which helps a lot). And, I love to dance, so I meet some people that way, too!"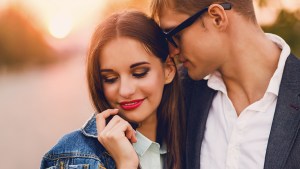 Read more:
Why "Play hard to get" is terrible dating advice for women
Even if you get to the wedding and realize that you know no one else attending, realize that you have at least one thing in common with everyone there — the newly married couple. Take the chance to brush up on your small-talk skills. A no-fail conversation starter? Ask the older married couple at the table to share their own love story.
3. Offer to help
If the idea of mingling with strangers makes  you nervous, offer to help out at the wedding. Maybe the couple would love for someone to hep steer people to the right reception area, or stay and help clean up, or maybe they forgot to ask someone to serve cake. Even though Mairead is married, she'll be attending two weddings without her husband this fall when he's gone at training. "The weddings I'm going to are both family weddings. My only thought is to get as involved as possible helping out and make myself busy." If you arrive at the ceremony or reception early, there will definitely be small tasks you can help with. And a bonus? You'll meet new people as you help throughout the day.
4.  Let go of resentment 
It can be easy to resent going to weddings solo because they can remind you of your singleness (as if you needed a reminder!). To make matters worse, well-intentioned friends or family members may barrage you with questions of when it will be your turn.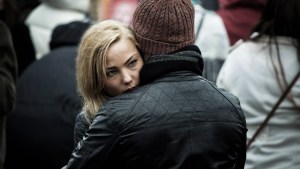 Read more:
7 Signs of a toxic dating relationship… and why you need to end it
Ginny Stone, 20, has been to six weddings solo in the past year. "The bad news about jealousy is that sometimes there's no way to escape it," Ginny says. "The good news is you can handle it. And if you do, it makes you stronger. God knows you want a date. He knows you want a husband/wife. But be happy for your family and friends and let Him work in your heart to take that resentment away. Just go to those weddings by yourself. Be the life of the party. And, single or not, dance like no one is watching."