An athletic trainer and fertility practitioner shares tips that acknowledge the female body.
What can God do in your life with one Bible verse a day?
Subscribe to Aleteia's new service and bring Scripture into your morning:
Just one verse each day.
Click to bring God's word to your inbox
For a long time, the exercise and workout field has been dominated by men. But as the number of female trainers and athletes grow, both female and male trainers are beginning to realize that women's bodies don't respond to exercise the same way as their male counterparts do.
When Mairead Suthoff, an athletic trainer, was introduced to Fertility Education and Medical Management (FEMM), she had a major desire for an educational change. With her combined knowledge of a woman's fertility cycle and healthy exercise practices, Mairead created Lumina Health Services, became a fertility practitioner, and began to research the question of how to create a workout that recognizes the uniqueness of a woman's body.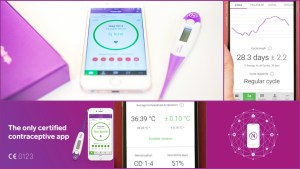 Read more:
Did Natural Family Planning just get a whole lot easier?
Ever since she was young, Mairead has been interested in exercising. But as she got older, she noticed it was difficult to get through a workout routine. Then she began to notice a pattern. "Usually those disinterested feelings crop up around the same time every month," she said. "The more I thought about it, the more I believed there must be something to this; I could not be the only woman who felt that way."
So what is the answer to a body-conscious approach for women's exercise routines? The answer it turns out, is simple. Men and women's bodies are different by design. "Men have a 24-hour testosterone cycle. Their highs and lows are about the same throughout their day. In general, their fertility is fairly stable once they've hit puberty and continues that way until they are much older," Mairead explains. But for women, hormones are not so stable. "First of all, we have our monthly cycle with potentially daily, sometimes hourly, hormone fluctuations. Then we have the potential for pregnancy, time periods of natural infertility such as postpartum and breastfeeding, and the decline of our fertility at a much earlier age. Talk about a yo-yo!"
But when Mairead began to research cyclical routines for women, she found next to nothing. The lack of research on women's health and exercise routines that complemented hormonal fluctuations didn't discourage her though. Rather, she realized she had discovered a new and fresh approach to women's health. Now she's experimenting with creating women-focused workouts.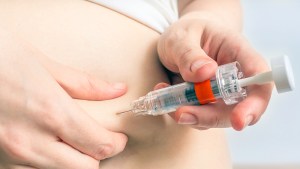 Read more:
The pain of infertility and the indignity of IVF
It's time that we approach women's health in a holistic way that values fertility and natural hormonal fluctuations. "Learning the normal activity of the reproductive system should be a priority for every woman because it is one of the easiest ways of monitoring her health," Mairead said. "In short, a woman's cycle affects how she feels, how she looks, the levels of hormones in her body, her fertility and much more. All that affects the rest of her body in countless ways."
We asked Mairead for some practical tips for women who want to take their cycle into consideration with their workout plan. Here are the steps she suggests:
1. Track your cycles
In order to take their fertility into account when creating a workout regime, women first have to learn how to track their cycles. "I believe that every woman should be tracking her cycle for the sake of her health," Mairead explained. "It really is a valuable insight into what is going on in our bodies from month to month and it takes next to no effort to do." If you're new to charting your fertility, there are many different options when it comes to selecting a method. Mairead recommends contacting a fertility care practitioner: "Contact someone who teaches Natural Family Planning (NFP) or Fertility Awareness Method (FAM), who is able to teach women how to chart for health's sake as well as family planning."
2. Listen to your body (and your loved ones)
Because you are a woman, your body will feel different during each phase of your fertility cycle. "Everyone is different and everyone experiences unique symptoms," Mairead said. "Learn what yours are and use that information to help plan your workout regimes." But in addition to listening to your body, Mairead suggests listening to the advice of those closest to you. "For example," she said, "when I was in college, I never thought I would be interested in strength training. I liked just about everything else, but weight-lifting was not for me. My boyfriend at the time, who is now my husband, insisted that I give it a try. So I did. Now I love it!"
3. Experiment with your workouts
Every woman's body and fertility cycle is different and unique to her. So don't be afraid to experiment with the way you exercise. "Try new things! Again, every person is different so try mixing up the types of exercise that you do and when to see what works best for your body and your lifestyle," Mairead suggested. Women's bodies will react differently to workouts during different times in their cycle. So if weight-lifting during one phase is uncomfortable, experiment with it again in another phase and see what happens!
4. Respect yourself
Mairead's final tip was to be respectful of your body when starting a workout plan. It can be easy to be rough on yourself and push further than your body should go, especially at the beginning of a workout. Don't be afraid to be gentle with yourself and ease into a workout plan. "As you go through this process of learning, listen to yourself and challenge yourself to try new things," she explained. "It might be difficult to see past the failures and the lack of interest and motivation. Maybe that's a hint that what you are doing isn't working or your body needs a break. So don't push it over the edge."