France recently banned underweight and child models, but we need to continue redefine what beauty is, with a little help from the Bible ...
Changes are happening in the fashion industry, finally. After two decrees were announced by the French government, the state of the models' health is now becoming a priority. A doctor's medical certificate attesting to a healthy BMI (Body Mass Index) will be required for those wanting to model on the catwalk. And, come October, there'll be no more youngsters under the age of 16 modeling in fashion shows or magazines in clothing not destined for their age group. It's about time; a model's health should be a priority, and these steps will hopefully address the eating disorders that seem rife in this industry.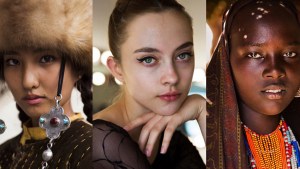 Read more:
A diversity of feminine beauty from 50 countries around the world (PHOTOS)
What's more, the new decrees will also affect the way models are perceived by the general public. In the fall, any digitally altered image destined for commercial in France use will have to be labelled with "photographie retouchée," or retouched photograph. Yes, now we'll know that the perfect image we see before our eyes is not quite what it seems.
It's taken a while to get there, but it seems that the government is taking responsibility for many issues concerning the ever-changing world of fashion. It's not just about the models' health, although of course that's cause for concern; it's also about the message being given to those who are influenced by these images of seemingly picture-perfect women — in particular young girls. We talked to psychotherapist Catherine Bronnimann, who is also the author of Psyche's Dress: an essay on the link between psychoanalysis and clothing (publisher: L'Harmattan) on the role fashion has to play, and how we need to redefine what beauty is, with a little help from the Bible too.
The importance of passing on the right values to our younger generations
In a society where a woman's image has been reduced to a single aspect of the body, the youngest are the most vulnerable. "Fashion has a very powerful sway on the young and adolescents," explains Bronnimann. "They want to identify. Particularly people who don't have much self-esteem and who think that, by being like the models, their life will be different. We must get rid of this unattainable ideal and understand that women are not coat hangers. This may take some time, even if some young students and designers are starting to take the issue into consideration."


Read more:
An Anti-Photoshop Revolution? Verily's Take on Real Beauty


The need to respect your body
As the Bible reminds us, a person is both a spiritual and bodily being at the same time. Health is precious, and taking care of yourself is important. "The ideal body is not the unrealizable dream [portrayed in retouched photos]," points out Bronnimann. "We can't erase the parts we don't like. These decrees are concerned with thinness as well as our wrinkles, shortcomings, stretch marks, etc." These little imperfections are also a reflection of our experiences; they form an integral part of our personalities. Rubbing out these details also means rubbing out a little of ourselves; we need to accept our bodies as they are. At the same time, "maintaining the comfort and the motor skills of our body is important," continues the psychotherapist. "We need to take care of our body in order to conserve it." So to honor our bodies as God made them, the first step is to respect them by following some good life habits.
The body is a visual diary of our lives
"A woman is not just a body!" Bronnimann reminds us. It is important to take care of our body, and it's just as important not to pay it too much attention, either. The worship of physical perfection is always unhealthy and brings with it a number of negative side effects, such as eating disorders, depression, etc. Over the years, our bodies develop, according to different stages in our life, and that's okay. Accepting these changes means developing our way of thinking.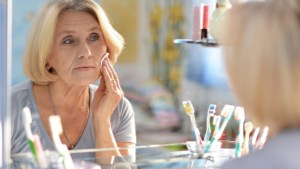 Read more:
Finally! A beauty company that isn't trying to 'anti-age' us
Natural beauty is starting to get more recognition
In the majority of fashion magazines, the images of women released to the media are retouched, altering the natural beauty of each model. It is regrettable that an idealized physical appearance still holds more value for some publications than authenticity, because it's the little imperfections that make models look more real, human, and relatable, with a warmer, natural beauty. Luckily, certain media — such as Verily — favor transparency by using photographs of women such as they are; the magazine's motto is, "Less of who you should be, more of who you are." This is a little step forward, which looks at women in a kindlier way, body and soul, and calls into question the false ideal of beauty in the fashion world.
This article was originally published in the French edition of Aleteia, and has been translated and/or adapted here for English-speaking readers.