One has Down syndrome, and the way they interact is guaranteed to warm your heart.
You can get Aleteia inspiration and news in your inbox. Our specially curated newsletter is sent each morning. The best part? It's free.
Sign up here
Meet young brothers Griffin and Turner. Turner has Down syndrome. This charming 2-minute video is all you need to see how much they love each other. They're sure they will still be best friends when they grow up — although they also admit that they fight. Turner says he always beats "Biffin" (he can't pronounce "Griffin" yet) and it's no surprise. Who can resist such a cute boy?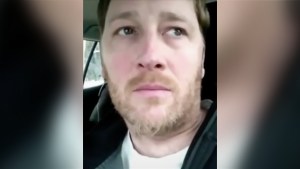 Read more:
Father of son with Down syndrome tells the world what it's really about (VIDEO)
Families with a child with Down syndrome have to deal with difficulties, but they are also enriched by their special child's presence. These children have a unique way of being that invites those around them to grow in love; it's an invitation to the rest of the family to mature and take care of them without expecting anything in return. (All you have to do is see the way Griffin pauses and looks at his brother.) Self-sacrificing love is one of the greatest lessons we can learn. Who would have thought that profound good could come from a chromosomal disorder?
Everything depends on the perspective from which we deal with the situation that arises when a baby is born with this condition; we need to see every child as a gift from God, not a commodity. We all know that God's gifts aren't always what we expect, but they are always what we need.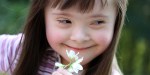 Read more:
Why we need to be careful about rejoicing at the accomplishments of people with Down syndrome


Is there, or has there been, someone in your family with Down syndrome? If you'd like, share your experiences with us in the comments.
This article was originally published in the Spanish edition of Aleteia, and has been translated and/or adapted here for English-speaking readers.