So could all the adults in the room please stop freaking out about iGen?
What can God do in your life with one Bible verse a day?
Subscribe to Aleteia's new service and bring Scripture into your morning:
Just one verse each day.
Click to bring God's word to your inbox
Oh man, the Chicago Tribune had another pearl-clutching article last week, sounding the alarm because today's teens — the terribly nicknamed iGen– are not drinking, driving, and having sex.
Yeah, you read that right. Here, let me show you:
When 17-year-old Quattro Musser hangs out with friends, they don't drink beer or cruise around in cars with their dates. Rather, they stick to G-rated activities such as rock-climbing or talking about books. They are in good company, according to a new study showing that teenagers are increasingly delaying activities that had long been seen as rites of passage into adulthood. The study, published Tuesday in the journal Child Development, found that the percentage of adolescents in the U.S. who have a driver's license, who have tried alcohol, who date, and who work for pay has plummeted since 1976, with the most precipitous decreases in the past decade.
The article continues in this vein, holding up "drinking, cruising, dating" as the golden standard that today's teens are falling short of. It is, in a word, silly.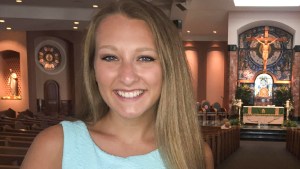 Read more:
These teens are helping to cure America's malnourishment epidemic
There are good points to be made here, sure. One of the kids interviewed, 15-year-old Chiara Power, is already grappling with anxiety over future student loan debt — she even has nightmares about being homeless because of it.
That's not healthy, but it's also not far off the mark. It seems to me that kids are engaging in less irresponsible activities because they're growing up seeing their parents dealing with the consequences of those very choices — student loan debt is an ever-present reality in my house, for sure, and all my kids know that they are never, ever allowed to take out student loans, ever.
But I'm a little confused about the idea that because teens are not engaging in irresponsible risk-taking, they're missing out on risk-taking altogether. I agree that teenagers need to experience risk in order to grow — but I would hardly put rock climbing in the same category as discussing books, as the Tribune did.
Here's the thing — I see this too. I see teenagers foregoing destructively reckless activities in favor of constructively risky activities. Just look at the explosive popularity of American Ninja Warrior, and the rise of ninja, parkour, and rock-climbing gyms across the country. If you take a close look at the walk-on lines for any night of qualifiers, it's filled with 21-year-olds who just made it to the age of participation and can't wait to put all those years of backyard risk-taking to the test. They're not forgoing risky behavior — they're just setting goals and channeling that risk into the attainment of those goals.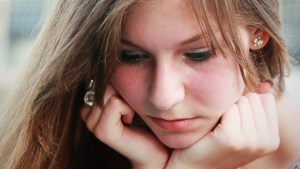 Read more:
Sex is depressing for teens
Same can be said about dating. How many of these kids grew up in divorced households and were subjected to a revolving door of parental relationships? When they look at dating, they're looking at long-term goals, not short-term rewards.
And holding down a job while still in high school? Sure, that's an important responsibility — but these kids are faced with the choice between working for meager pay or pouring those hours into studying and SAT prep that might help them get a scholarship and avoid student loans. Not going to college is no longer an option, sadly — but going to college means starting your adult life in massive debt if you don't have some kind of financial help.
The landscape of teenagers' lives has changed dramatically over the past 20 years, which the Tribune article acknowledges. But it also seems to think teenagers are responding in all the wrong ways.
I don't see that. I see a generation of kids who are responding to new terrain of adulthood in preternaturally responsible ways, long before they've attained the age to accompany such responsibility. Good work, iGen!