Their talent has made them famous in the fashion world ... but all unbeknownst to them.
A few years ago, 11 Peruvian religious sisters from the order of the Discalced Carmelites arrived at the cloistered convent of Cumbres Mayores, built in 2014 and located in the small Andalusian province of Huelva in southern Spain. They never imagined that their sewing abilities would lead them to create outfits used by celebrities like Lady Gaga, Miley Cyrus, Katy Perry, and Rihanna.
Everything began when a relative of Maria Lemus, the creative director of the famous brand Maria Ke Fisherman, told the designer about these nuns, who were true masters of knitting and crochet, which this company uses a lot in its creations.
Read more:
The power of sewing: Stitch by stitch it can heal wounds, and build up the world
Next, Lemus got interested and brought different types of threads (more technological and more fitted to the body) to see how these Carmelites' pieces would turn out. She fell in love with the result and proposed an exchange whereby the sisters would do some of her pieces while she would give financial support to some of their works of charity.
Of course, we don't know how much Maria Ke Fisherman contributes, but we hope it's a lot, considering that a single piece by this company (which takes days or even weeks to complete) can cost 500 to 1,300 euros.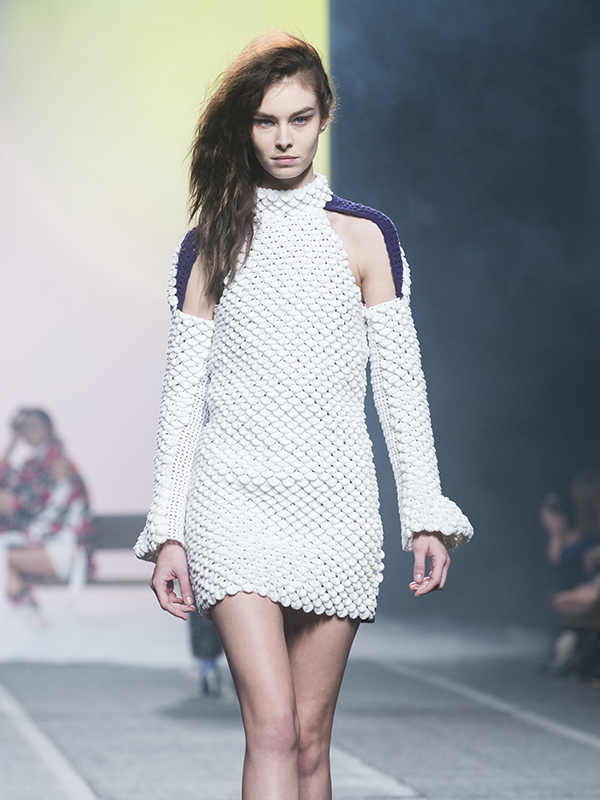 Most curious of all, these sisters, who are cloistered and do not even have a radio or a television, have no idea that their creations have been in the most high-profile fashion shows, or that today's most famous singers love to use the modern and quite daring pieces that Maria Lemus and her partner Victor Alonso make.
Read more:
This kind of model is now banned at two French fashion houses
In their town, these 11 nuns are super famous among the 2,000 inhabitants, who only see them when they come to the convent to buy sweets, which the nuns also make and sell to pay for their living expenses. Even the parish priest praises them because they have made products from the town of Cumbres Mayores reach as far as the United States and even Japan.
Our grandmothers were right when they told us that most nuns knit like angels, but who ever would have thought that they could also do it like fashion experts!
This article was originally published in the Spanish edition of Aleteia and has been translated and/or adapted here for English speaking readers.