Admiral McRaven's commencement speech at the University of Texas proposes a program of life, starting with a simple thing.
Sometimes we have great dreams for the future, but don't know where to start. Or perhaps we had dreams, but in the first round of life we got hit hard and had our dreams knocked out of us. Even so, we can keep hoping to improve things, to do something for others and make our mark on the world. Who among us has never thought, at least once, that we were called to do great things—even if only when we were children and wanted to be an astronaut, a doctor, or an artist?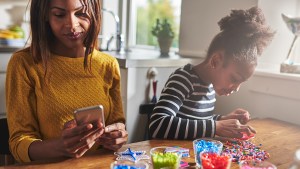 Read more:
Try this daily habit for more creativity in your day



If you want to make those dreams (or a more realistic version of them) a reality, you might find this speech, offered by Admiral William H. McRaven to the students of the University of Texas at Austin in 2014, very useful. In just a few minutes, he summarizes his experiences and 10 lessons he learned during the training program for the U.S. Navy SEAL special forces—and the first lesson is one we can all practice daily.

The importance of the little things

Don't worry; the speech doesn't start with the number of sit-ups that we should do every morning to become a champion. It talks about beginning with a little thing that will get our day off to a good start: making our bed every day. That's doable! In fact, a friend of mine, who was suffering from depression more than ten years ago, told me that her doctor had started with the same advice as Admiral McRaven: "Make your bed well every day." If you do that, it's already one victory for the day. Starting from there, you can do more and more, little by little.

We are all called to fulfill a mission in life, but our specific calling and the way we face it and carry it out can be very different. McRaven teaches us that starting our day with this simple task—along with teamwork, respect for others, and the other elements on his list of ten lessons—will help us reach our goal. Go ahead and listen to this extract from his speech; it can help encourage and motivate you on whatever road you must follow. (His full 20-minute speech is

available here

.) If you made your bed this morning, you're already on the right track!

This article was originally published in the Spanish edition of Aleteia, and has been translated and/or adapted here for English-speaking readers.