Having the right space can help make studying less of a chore.
What can God do in your life with one Bible verse a day?
Subscribe to Aleteia's new service and bring Scripture into your morning:
Just one verse each day.
Click to bring God's word to your inbox
Regardless of whether your kids are back in school for another year, or starting for the first time, it's a good idea to create an inspirational and functional space for them. It just might make them want to learn more!
Read more:
The magic words that will encourage your kids to keep trying
There are some basic rules you should keep in mind: First, the desk and chair should be the right size for your child's height and have access to daylight. Drawers are useful, and maybe even necessary, for little things like erasers, paper clips, etc., as are shelves for books, and other containers for pencils, pens, and similar school supplies. A cork board is always nice, and of course, a designated place for the backpack is a must. Amidst all the practical needs, let's not forget to design the space with taste, style, and the child's favorite colors; after all, we want him or her to enjoy the space! School, and certainly homework, can actually be fun. Having the right atmosphere is often half the battle.
A way to tidy up
Fabric, metal, or wicker baskets can be used for storing toys, school supplies or backpacks, and make tidying up a breeze.
Colors
If your child likes strong colors, make sure to include some accents in the study area. It doesn't mean buying expensive and fashionable furniture; sometimes all you need is a few painted wooden crates hung on the wall as shelves.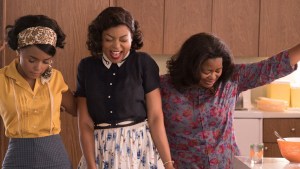 Read more:
6 Movies that just might get your kids excited for school!
Black and white
If color's not your (or your child's) thing, you can go monochrome! Black and white doesn't have to be boring. Wooden clouds painted with blackboard paint, on which your child will be able to draw and write, can appeal even to very serious youngsters.
The more, the merrier
If several children share one space, it's important to make sure each has their own private section, even if they are sitting at the same table. Using a standing file folder as a divider is one idea.
Romantic
It's good to take into account the taste of the child while decorating his/her space. A little romantic will fall in love with delicate pastels and paper balls, and there is a chance that it will be easier for her to start studying in such a dreamy environment.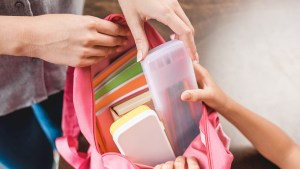 Read more:
5 Ways to have the most organized school year yet
Practical
Bookshelves above the desk are a very practical way to store books, toys, or even model collections!
Close to nature
A houseplant or two and some nicely textured wood furniture gives a rustic, country touch to the workspace. Taking written homework outdoors probably isn't a good idea, but you can bring a touch of the outdoors inside!
DIY
Wooden boxes standing on end with colored wallpaper on the inside not only look pretty, but also make it possible to expand the shelving as needed. Just remember to glue or screw the boxes together, so your construction doesn't collapse at the least convenient moment.
Two in one
A loft bed with a desk underneath makes for a cozy and private workspace. It's also a great way to maximize tall but narrow spaces!
Cozy corner
If you're the mother of a little girl, you'll most likely have to deal with an invasion of pink sooner or later. However, you can keep it tasteful by combining it with simple geometric shapes and neutral white. It's also good to add a few decorative details in shades of a more "serious" gray or black.
Memories
A cork-board or magnetic board above the desk will soon change into a colorful collage of your child's favorite photos of friends and other memorabilia.
Light is important
Regardless of how much daylight is available, there should always be a lamp on every desk: on the left side for right-handed children, and on the right for the left-handed. A wastebasket, which doesn't guarantee order but does make it more possible, would also be useful.
Going industrial
Not everyone is into pastel colors or modern designs. This industrial-style corner with rugged shelving, old metal drawers, and a collection of vintage toys and decorations makes a very stylish space for young students. Turning the whole back wall into a blackboard gives them ample space to write and draw.
This article was originally published in the Polish edition of Aleteia, and has been translated and/or adapted here for English-speaking readers.