Understanding which pattern we follow can tell us where we're strong and where we're vulnerable in romantic relationships.
What can God do in your life with one Bible verse a day?
Subscribe to Aleteia's new service and bring Scripture into your morning:
Just one verse each day.
Click to bring God's word to your inbox
Everyone deals with breakups differently. Some people retreat for a while to work through their emotions about the end of the relationship. Others reach out to friends for help and consolation. Still others may relieve stress through hitting the gym. But regardless of how we cope with a breakup, knowing our style of attachment can help us better understand how we choose a partner, what happens as the relationship progresses, and how the relationship ends.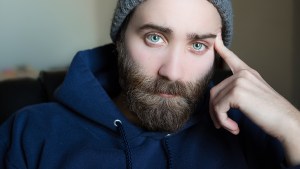 Read more:
The #1 lie that men tell and why they tell it
Attachment patterns develop early in our childhood development. Understanding which attachment pattern we follow can be a huge help in understanding where we're strong and where we're vulnerable when it comes to romantic relationships.
Dr. Lisa Firestone, a clinical psychologist and Director of Research and Education for the Glendon Association, describes four different types of attachment styles and says our childhood home environment affects our emotional development. If you're going through a breakup, take time to examine which attachment style describes your family of origin and emotions:
1. Secure
Securely attached adults tend to be more satisfied in their relationships. Children with a secure attachment see their parent as a secure base from which they can venture out and independently explore the world. A secure adult has a similar relationship with their romantic partner, feeling secure and connected, while allowing themselves and their partner to move freely.
2. The avoider
An avoidant attachment can form when a parent is emotionally unavailable. Children in such an environment often learn that the best way to get their basic needs met is to act like they don't have any. As an adult, they may form a dismissive avoidant attachment with a romantic partner, in which they have the tendency to act aloof or resistant to closeness.
3. Anxious
A child who forms an ambivalent or anxious style of attachment usually has a parent who is sometimes available and nurturing but other times insensitive or intrusive. These children learn that if they cling or stay focused on the parent, they eventually get their needs met. As adults, people with this pattern may form an anxious preoccupied attachment, in which they feel needy or even desperate toward their romantic partner.
4. Disorganized
A disorganized attachment forms when children are terrified or traumatized by the very person they turn to for safety, usually a parent. This type of attachment is common among children who have a parent who has unresolved trauma from his or her own childhood, causing him or her to act disorienting and alarming with the child at times of stress.
Children raised in this environment cannot develop an organized way to get their basic needs met, because their parent is unpredictable. As adults, they may have a fearful avoidant attachment, leaving them caught in a bind; when a partner pulls away, they become afraid and act clingy, but when their partner comes toward them, they can also become distressed and retreat.
If you have an anxious attachment style, you may experience a heightened fear of rejection and insecurity. This can prevent you from taking the step to end an unhealthy relationship. You may not intentionally avoid a breakup, but your attachment style can subconsciously affect your relationship decisions.
Similarly, if you find yourself in the avoidant attachment style, emotional closeness during a relationship may not come as naturally to you. When the relationship ends, you may avoid working through the emotions that come with the end of a relationship because you experienced this with your caregivers as a child.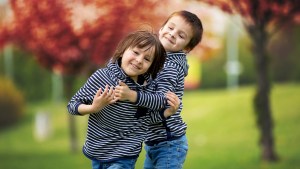 Read more:
When siblings fight, should parents intervene?
If your attachment style isn't secure yet, don't worry. Even though attachment styles are developed when we're young, we can take steps to become more secure as adults. "Our emotional reaction to breakups may have a lot to do with our attachment style and emotional intelligence, but the good news is that neither are fixed," Dr. Firestone writes.
Our attachment style and emotional intelligence can fluctuate at any age. One thing that we can do to develop a healthier emotional intelligence is to discuss our family of origin and attachment style with someone who has a more secure attachment style than you currently have. A professional therapist or counselor could reveal things in your story and help you create more secure attachment.
Dr. Firestone had great words of advice for those of us going through a breakup and realizing our attachment style. "We'll soon learn that we can survive rejection without having to give up on love altogether," she writes. "We can feel complete within ourselves, and continue to look for someone with whom we can feel secure."
When we're able to make connections between the emotions we're experiencing now and our past, we'll be able to become more secure in our attachment style as adults. Breaking up is never fun, but it can be much more manageable if we're secure in who we are.