There's a growing fascination with Danish culture, and here's one reason...
We all know the dangers of our plugged-in, isolated culture when it comes to our relationships and our families. We've read countless articles about the evils of the smartphone. But it's not the phone that's keeping us from happiness; that's just the latest escape method. What we really need to do is slow down and moderate the various ever-present inputs and outputs in our lives, giving ourselves and our relationships space to breathe.
Read more:
The key to getting through winter? Hygge! Gemutlichkeit!
Few people really slow down. Most of us just add new inputs (our favorite efficiency app or life hack) that make us feel more efficient or productive, but that don't really slow down our minds or drastically improve the quality of our relationships. This seems to reflect the individualistic American way of approaching a problem, which may account for the current trend of fascination with Danish life philosophies.
The most popular Danish trend right now is the philosophy of living called Hygge (pronounced hoo-gah), which defies translation. The best way to define it is something like "coziness" or "warm social atmosphere." This is the condensed version; there's much more to the way Danes structure their households and approach parenting.
Mary Sauer wrote an intriguing article about her experiment in parenting like the Danish. A couple of practical tidbits she tried to practice included:
1. Encouraging independence in her children by having regular periods of independent activity during the day.
2. Building intentional time in the day to spend with her children.
3. Discipline built on mutual respect rather than fear and punishment.
4. Scheduling regular time to unplug and get hygge as a family.
These are easy to implement and while they aren't magic bullets, I've found them to be effective. These are some of the insights I gleaned from reading Sauer's article and doing a little research on the side.
Independence is key for children
Kids can't flourish under the hovering presence of an overprotective mama or papa bear. I don't think the average parent decides to be overprotective, but the habit is easy to fall into. Encouraging independence is difficult. It makes menial tasks take about 50 times longer than what is necessary when parents just do them for the children.
It's not always possible, but it's important to take the time to let children learn how to function on their own. It's also completely possible for a child to play and entertain him or herself. Independent play during the day is a great chance for a child to learn the vital skill of concentration, build their creativity, and develop cognitively and physically.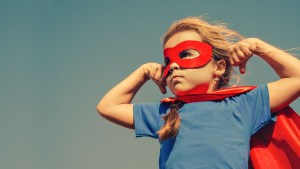 Read more:
Raising kids to be independent while keeping them close
Encouraging intentional time
Telling kids "no" when they ask to do things with us seems harsh. But it's not a final "no," it's just a "no" for right now. My wife and I had an experience similar to what Sauer experienced when practicing this concept. When the girls know that they have to play or work independently, they can concentrate more on the tasks they need to do. They're not desperate for our attention, unsure when they will get it next. They know that we're going to play a game or do a craft together in the afternoon after they have some independent play time for a couple of hours.
There is a temptation to build independence in the child and then keep putting off intentional time. It gets ugly. They don't want to play or function alone (or even use the toilet alone anymore) because they want so badly to spend time with you. So even if it's just reading time at night or if they can jump in on your workout together, it's something. Set aside to bond with them —  just them, without the risk of a dinging phone butting in on that time.
My family is admittedly poor at this one. The idea of taking a sabbath goes back to the ancient Jewish concept of rest. For 24 hours, sundown on Friday to sundown on Saturday, Jews abstain from work. They rest and they pray. The week hinges on this. I'm not suggesting that we follow this tradition verbatim, but that we plan out some pocket of time for leisure. Real leisure though, not regressing into couch potato mode. Laziness just makes exhaustion worse.
The most important component to the sabbath is to find a way to incorporate peace and silence. That usually means forgetting that those pesky phones exist and regressing back to the pre-social media age for a little bit in order to recover some sanity.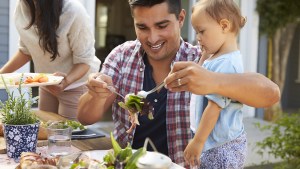 Read more:
6 Easy ways to improve your family mealtime
But it's not just about being away from technology. We unplug from the devices in order to plug into community. This is where hygge, the secret sauce to the happy Danish home, comes in. Read a book out loud as a family in a fort over some hot chocolate. Call some friends over and play charades. Go for a hike. Pray together. Pull out the sleeping bags and sleep under the open sky and stargaze over a round of s'mores. Play a really long board game that goes late. Whatever it is, take some rest. Even if it's a Saturday or a Tuesday night, it doesn't really matter when or for how long, but it's vitally important to find leisure.
The big takeaways here aren't that we need to become Danish or stress out if we aren't perfectly doing all the things above. But implementing a thing or two like this hopefully will get our hectic household to slow down and breathe.