A simple and easy remedy to save your floors from water stains this season.
You can get Aleteia inspiration and news in your inbox. Our specially curated newsletter is sent each morning. The best part? It's free.
Sign up here
We love bringing the outdoors in, but not necessarily our wet boots, bags, and umbrellas! They are definitely not a hardwood floor's best friends. A wooden box, a thick garbage bag and some pretty pebbles will fix your problem and create a handy draining box, where you can put all your wet accessories to dry. Oh and river rocks are so in. It actually looks stylish, too!
You Will Need:
Wooden box sealed with a stain, clear or colored (we used 24 x 16 x 5,5″) 
Pebbles or river rocks (we used about 45 lbs)
One thick garbage bag
Double sided adhesive tape
Staple gun
Step 1: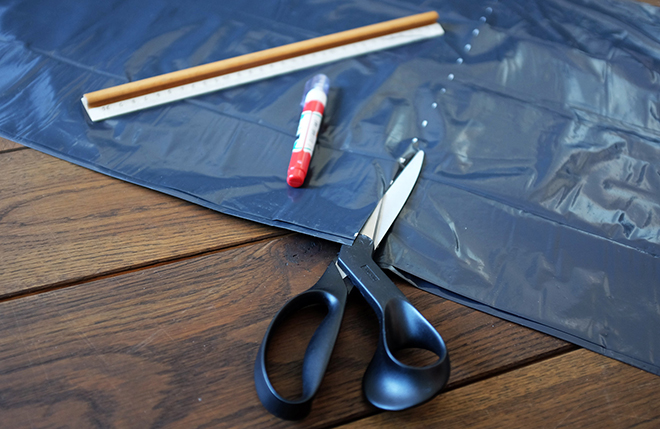 Measure the bottom of the box, adding at least 2 inches on each side, and trace the measurements onto the garbage bag; then cut the bag to size.
Step 2: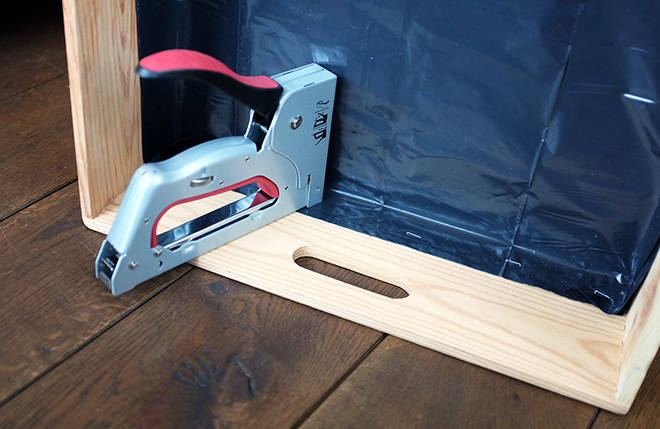 Attach the garbage bags using the double-sided tape and the staple gun.
Step 3: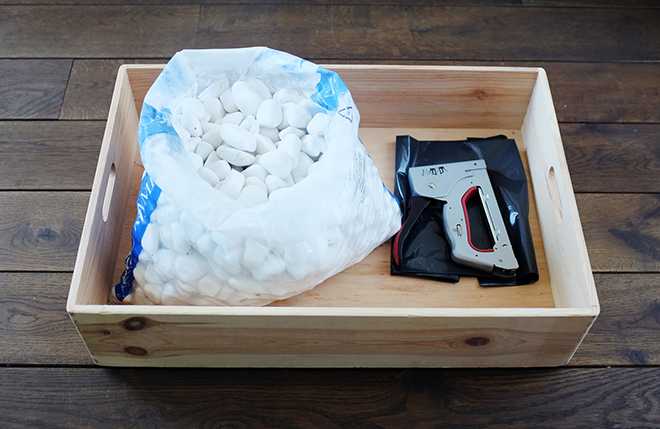 Place the pebbles/stones in the box and start using to drain all wet wellies, umbrellas or even bags.
Note: You will need to rotate the pebbles regularly and tip the water outside occasionally to avoid a build-up of water.