For most of us, a running mental inventory is a daily companion, but there are ways to keep our sanity!
Show up to that PTA meeting at 3, make that dog groomer appointment for Saturday morning, schedule a meeting with a client for tomorrow morning, swing by the pharmacy for the toddler's asthma medications. And don't forget to thaw the meat for dinner tonight. (If you can even make it home in time to cook anything!) Sound familiar? For most women, a running mental inventory is a daily companion.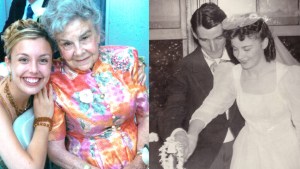 Read more:
100-year-old woman shares her biggest lessons for a long and happy life
The "mental load" of keeping a family and a household afloat is real, and for women who also manage volunteer work or any sort of career outside the home, the burden often becomes heavier. Whether you've got kids in diapers or heading out to football practice, just one baby or a whole crew running around, parenting is hard. Working while parenting is even harder. Feeling physically drained is to be expected, feeling mentally drained can be more difficult to handle. If it feels like it's all a bit much to manage, and your to-do list is scribbled on the back of a coffee-stained envelope (that manages to get lost in your work bag), don't fear! We've collected some of the best tips for keeping it all together while you work, parent, and enjoy it all.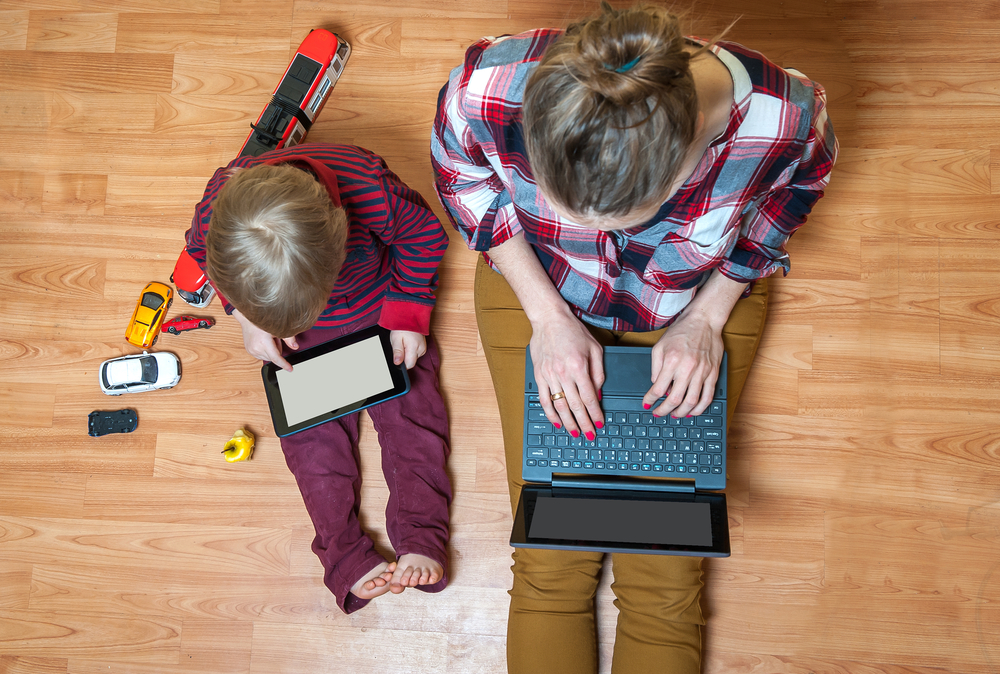 Lose the guilt
For those of us trying to do it all, it can often feel like you're neglecting one thing to get other things done. But if you're trying your best, you're doing great!
"Force yourself to work without guilt when the kids are occupied or gone or anywhere remotely out of your hair. It's so tempting to just do a quick chore when you have a moment, but for me, work has to come first or it won't get done. I can clean while they climb on top of me, but I can't write!" – Chaunie B., 31, mother of 4, full-time freelance writer
Take time to rest
We really mean it, take a day to do this! This may seem impossible when you're juggling family life and working life, but even God himself took a day to rest when creating the universe. Let yourself enjoy your family and your life — rest is absolutely paramount to success. After all, how much work can you really get done if you're always exhausted and never have a day to recharge?
"As a freelancer, work is always on my mind, but I try to have at least one day a week completely off. On the flipside, I try to book at least two days of childcare when I know I can focus exclusively on working, especially for booking interviews without a little voice in the background." – Kelly B., mom to a 3-year-old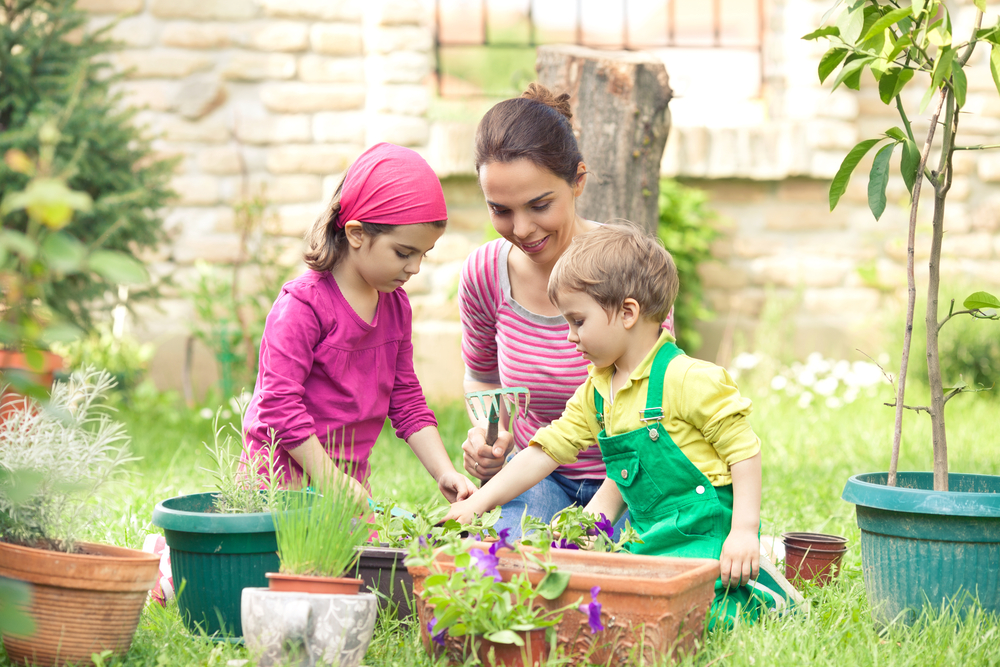 Invest in your sanity
Often we put ourselves last, and there's something to be said for sacrificial service to our families. But we're important, too! Make time for things that are life-giving and refreshing. Self-care is necessary, good, and helpful.
"My freelance work from home happens to be something I love, so I try to sneak that in here and there between everything else to maintain sanity, and also to get them done! That, and I garden and try to spend as much time outdoors during toddler-awake-time as possible. Whatever keeps you sane, works." – Isa D., 31, mom of a 2-year-old
Don't try to do it all
We often get caught up in trying to be the absolute best at everything, when that's not what is required or even needed from us. Figure out what things you can let slide (maybe dusting isn't that big a deal), or what small conveniences may be helpful (dinner delivery service?).
"Be really bad at some stuff. For example, I am a bad cook and my husband could not handle sharing cooking duty with me, so now I never cook. On the flip side, having an office job made him want to poke his own eyes out so I have the 9 to 5, he freelances and works his schedule around school drop off and pickup most days." – Rebekah, 40, mom of 2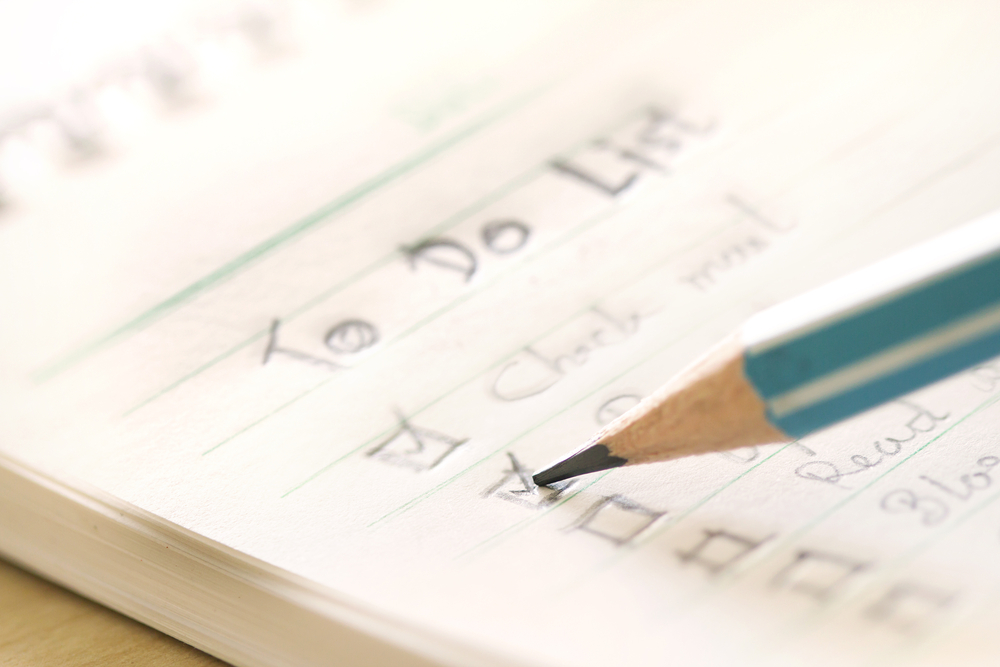 Plan ahead
Ever wake up on Monday morning and feel absolutely overwhelmed and disoriented? Combat this by planning ahead in a way that works for you!
"Sunday night is my plan night for the week. I write down everyone's schedule on a whiteboard and keep a master calendar with me. I can't 'think' looking at a calendar on my phone. I need to visually see it by the month." – Julie B.
"I have two kids with food allergies, so eating out is not an easy option on busy days. I prepare meals ahead of time and then put them in the fridge/freezer so they can go into the oven/slow cooker/pressure cooker when it's time." – Tara W.
"I get up much earlier than them and get as much done during those hours of the day they [the kids] don't need me." – Rebecca A.
Prioritize realistically
Many days start out with a to-do list a mile long. But thinking you'll check everything off that list in one day is just not realistic, and puts pressure on us that definitely doesn't help us keep it all together.
"Know that not everything is going to get done. I've started asking myself, 'What is the one most important think I need to do today or right now? I have 50 things on my to-do list, but in a day I can usually only get one or two things done." -Andrea W., 32, mom of 3
Read more:
How women can lighten their "mental load" to stop feeling exhausted