These helpful tips can help you turn away from compulsive eating.
We often eat without really needing to … because we're bored, sad, happy, angry, or anxious. Emotional eating is a way of coping with moods, but we need to learn to channel our emotions so that we can fall back into healthy eating habits.
Emotional hunger is a false appetite that appears at any moment of the day, even though we have already eaten and the foods we crave are mostly high in calories. Unlike true physiological hunger, which appears gradually as meal times approach, it can spring up suddenly and is not selective.
A study published in the journal Nutrition Update by Argentine nutritionist Monica Katz and her colleague Vanesa Anger reveals that emotional hunger occurs more frequently in women than in men, and shows that women are more likely than men to eat out of anxiety. Women also prefer sweets, while men prefer salty foods.
Factors that contribute to compulsive eating
When we are faced with situations that cause stress, anxiety, or when we have a problem, food can be a temporary escape.
It can happen when we're dealing with a negative emotion, or when we don't have enough time for certain hobbies, or because of problems with our job or our social life, or simply because of boredom with our daily diet (for example, a lack of creativity in preparing different dishes). These are situations in daily life that lead to eating as a way of seeking immediate gratification.
In addition, today's market offers an endless array of foods that encourage excessive snacking. These are high-calorie foods with a lot of saturated fats and simple sugars that give us that boost of pleasure and well-being caused by the release of endorphins and dopamine in our brain. Unfortunately, this boost of happiness is fleeting, and when it ends we are just the same or even worse off than before.
Health consequences
The health impact can vary depending on what, how often, and how much we eat. The worst-case scenario, when we completely lose control, is bulimia nervosa, but it doesn't usually start off that way.
The first consequence is weight gain, which can become obesity and can trigger other metabolic and hormonal changes such as diabetes, high cholesterol, hypertension, reproductive problems, and excess fatty acids, to mention a few.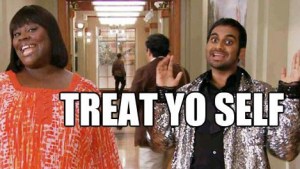 Read more:
"Treat Yo'self!": When small indulgences take over
Tips for coping with emotional hunger
Give yourself time to think and reflect on what is happening. Look for the problem, and ask yourself why you feel you need that particular food to "feel better." Ask yourself: am I really hungry or am I just coping with anxiety or boredom?
Follow a deliberate, varied, and balanced diet without unnecessary prohibitions, but with each food in the right measure, letting yourself enjoy your favorite foods from time to time.
Take time to thank God with a short blessing before your meals.
Enjoy looking for new recipes, preparing them, and sharing them with family so that you won't get bored with the same dishes.
Chew your food well and give yourself enough time to realize when you are already full so that you won't overeat.
When you feel that you can't control yourself and you're dying to rip open a jumbo-sized bag of chips, pray, go for a walk, exercise, listen to music, call a friend to talk, or look for something that will distract you in the moment.
It is very important to identify this problem early on, since our eating habits are set from a young age. And if the problem continues and you feel that you can't overcome it on your own, do seek out the help of a professional counselor or turn to an organization like Overeaters Anonymous to get the support you need.
Read more:
Help! I know my compulsive eating can't be pleasing to God!
This article was originally published in the Spanish edition of Aleteia and has been translated and/or adapted here for English speaking readers.