One study calls it the "photo-taking-impairment effect."
What can God do in your life with one Bible verse a day?
Subscribe to Aleteia's new service and bring Scripture into your morning:
Just one verse each day.
Click to bring God's word to your inbox
There's this app I've been seeing ads for that looks like a great idea, but would definitely end up being a nightmare. It takes your Facebook, Instagram, or phone's pictures, and automatically compiles your favorites into photobooks. You get a monthly shipment. We "help people hold on to what matters!" it boasts. Hey, I feel as guilty as the next person for simultaneously a) not taking enough pictures of precious moments with my kid, and b) taking way too many pictures and never organizing them or making hard copies. So if I had money to toss around, I'm a prime target for this company.
After all, memories matter! And I can't tell you how many important moments of my life have been lost to the past. If I had a way of ensuring that what's vivid and powerful today stays that way forever, and not just to me but to all my networking friends, I'd be thrilled. But I've never been convinced that taking pictures really memorializes the moment like I want it to. I mean, if I did have a growing pile of photobooks building up on my coffee table, would I really look at them more than the storage site I use to I dump my pictures into online? Actually, even if I made some kind of monthly memory ritual of it, it turns out that taking a picture of something is usually a good way to make sure you forget it. (Annnnnnd … there goes my guilt. Whew!)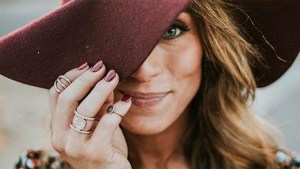 Read more:
Showing the beauty of vulnerability on Instagram (PHOTOS)
Researcher Linda Henkel took study participants through an art museum, and told them which objects to take pictures of, and which to just observe for a few minutes. The conclusion was clear: "Results showed a photo-taking-impairment effect." When the participants were asked the next day to answer questions about the displays, they all remembered much less about the pieces they'd photographed than the ones they had been asked to just look at. And they didn't just have trouble remembering what the painting or statue looked like — they forgot tangential information about it too, like where in the museum they'd seen it. It's a great reminder that "cameras, as amazing as they are, can't compare to what the brain is capable of with input from the eyes and the ears. [They] are a lesser version of the human information-processing system," Henkel says.
Good to know. It looks like we can count on our mind's memory even more than our camera's seemingly permanent record of what we see.
There was one exception to the picture takers' memory retention. That was when they used their camera, not to take a picture of the whole piece, but when they zoomed in on a specific detail. Then, not only did they remember the detail better, but they remembered the whole object just as well as if they hadn't been holding a camera. A little bit of focus seems to make a big difference.
I really appreciated this information, since it means I don't need to leave my camera behind when we go somewhere I know is going to make an awesome Facebook album later on. It just means that if I'm a little more intentional with my pictures, instead of just taking hundreds and hoping 15 come out good, then I get to be more fully present for the day, and I have a better shot at solidifying the memory in my mind, too. That's a win-win situation for sure.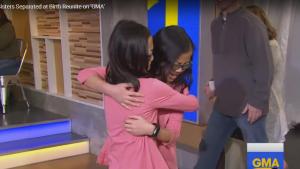 Read more:
Our lives played to the camera: Must every meaningful moment involve staging?