As it turns out, palates don't get refined -- they deteriorate with age, so your kids might not be as picky as you think.
What can God do in your life with one Bible verse a day?
Subscribe to Aleteia's new service and bring Scripture into your morning:
Just one verse each day.
Click to bring God's word to your inbox
When I was a child, I hated tomato-flavored anything. From pasta sauce to ketchup, if it looked and smelled like a tomato I could not bear to eat it. This aversion persisted well into my college years, baffling my roommates during our Rome semester. They couldn't understand why I routinely eschewed the regular offerings of tomato-based pasta and pizzas, filling up instead on bread and olive oil (and gaining a considerable amount of weight in the process, naturally).
So I was horrified when the first meal my future mother-in-law served was chicken breasts topped with a tomato, olive, and feta mixture. Olives and feta I could handle — I'd been known to eat entire jars of olives growing up, to the disgust of my siblings. But the halved grape tomatoes on the plate were inescapable. I couldn't refuse them and insult my mother-in-law's cooking. I had to eat them. I had to.
So I did. I paired each grape tomato half with substantial amounts of olive and feta to mask the flavor, and as the meal went on I began to realize that I did not hate it. In fact, I almost kind of … liked it.
I was pleased to discover a wealth of tomato-based culinary delights after that, and more than a little proud that my palate had become refined enough to enjoy tomatoes. Over the past decade, I've found myself loving more and more foods I used to hate.
In my mind, I was gaining a more refined and sophisticated palate. In reality, according to Anne Fadiman's long-form essay in the New Yorker, my palate was deteriorating with age:
According to Linda Bartoshuk, the scientist who coined the term in 1991, supertasters are people for whom salt tastes saltier, sugar tastes sweeter, pickles taste more sour, chard tastes more bitter, and Worcestershire sauce tastes umami-er. (Umami, the so-called fifth taste, is the meaty or savory flavor imparted by glutamate.) Their tongues have more — lots more — fungiform papillae, the little mushroom-shaped bumps that house the taste buds.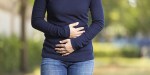 Read more:
How to introduce healthy bacteria to your diet — without necessarily eating it


The author learned all about fungiform papillae and their effect on our taste buds and taste preferences in her quest to understand why she, the daughter of a lauded wine lover and critic, hated wine. She found her answer in the number of her fungiform papillae — but through taste researcher Virginia Utermohlen, she also found some wines she actually enjoyed.
It was Utermohlen who also explained that children avoid sour and bitter flavors because the taste buds in their fungiform papillae are far more sensitive than those of adults. Our taste buds dull as we age, in part due to our cells' decreasing their ability to regenerate. This explains my sudden affinity for tomatoes after life-long aversion, but it also explains why spinach makes one of my daughters throw up and why two of my children despise fruit but happily eat vegetables.
High numbers of fungiform papillae are also associated with the well-known cilantro phenomenon, where a significant part of the population has a visceral aversion to cilantro, while the rest of us find it mild-tasting, even pleasant. Apparently there are many foods that cause extreme reactions in super-tasters, like brussels sprouts, goat cheese, and radishes.
While I'm personally grateful that my palate eroded enough to allow me to enjoy tomatoes, reading Fadiman's essay gave me a lot more sympathy for people who spend their lives getting accused of pickiness when they're actually just super-tasters. And to be honest, it gave me a lot more sympathy for that kid who throws up her spinach. From now on, I might let her do a vegetable-swap until her palate, like mine, has time to deteriorate.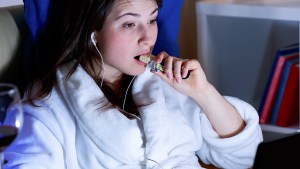 Read more:
Why you should reconsider late nights and midnight snacks