Tell the stories of love, pray with the stories of love, and the forces of death cannot win.
The pictures are almost unimaginable — even in the face of so many such images we've scrolled by, before. Somali people knee-deep in wreckage; little children carrying away human remains.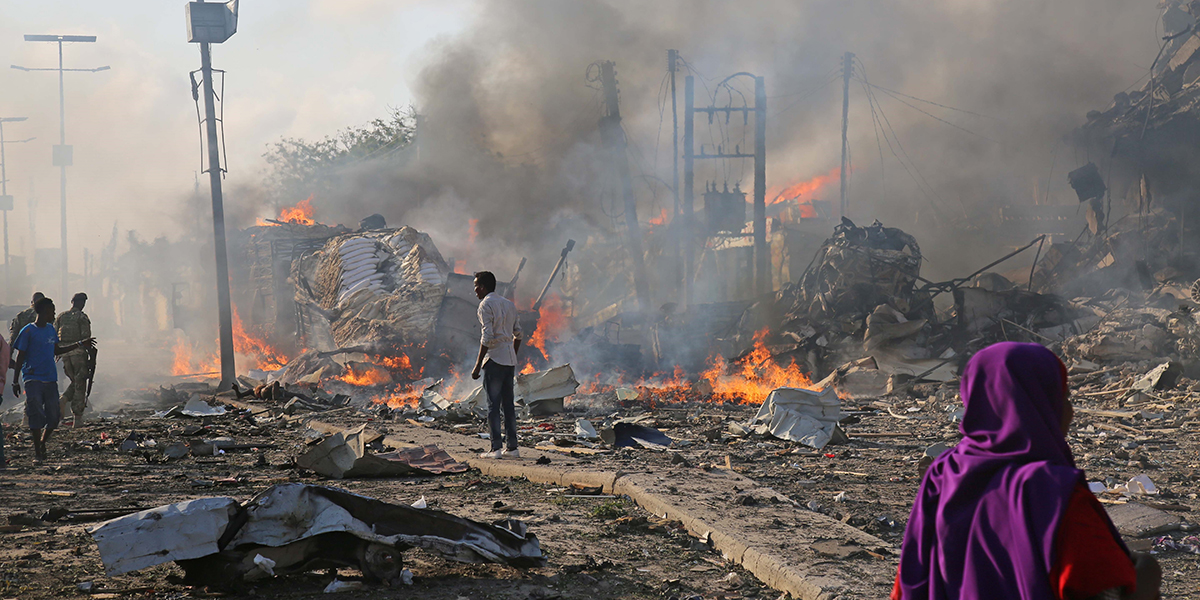 At this writing, the death toll has just been raised to 300, with another 300 injured, and we are told both of those numbers may yet climb as more people or bodies are recovered following a truck-bomb enacted terror attack — the deadliest single attack in Somalia's history.
World leaders are unanimously condemning the horror. The Somali government, which has ordered three days of mourning nationwide, is blaming the al Qaeda-linked al-Shabab extremist group for the devastation, although no known group has yet claimed the bombing.
So often we in the West hear about these brutish attacks happening in third world countries, and we quickly turn the page because what's happening way "over there" seems less important than what is happening within our own boarders. But we are a nation still reeling from the recent massacre in Las Vegas — a still-shifting narrative for which we took the time to learn the human stories that transcended the horror. And as we learn about the innocent humans slaughtered in Mogadishu, Somalia suddenly seems closer than it ever has before:
Maryan Abdullahi's father had been preparing to fly from London to Somalia's capital on Sunday to attend the happiest moment in his daughter's life: her graduation day. Instead, he will bury her. On Saturday, the 22-year-old Abdullahi was making final preparations for graduation after years of medical studies when a massive truck bomb detonated in the middle of a Mogadishu street where she was travelling in a car with friends.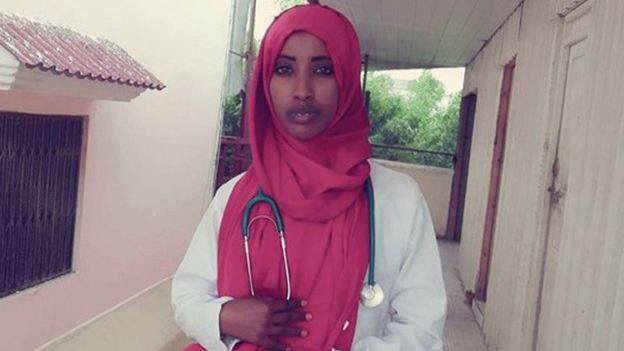 The human stories about human love must be told, whenever we can share them. Tell the stories of love, and the forces of death cannot win. Maryan Abdullahi was on the phone with her sister a mere 20 minutes before her death. She loved; she was beloved. Now, we know her, and we know this love, and we can propel our prayers forward against these forces of hate, because we know such prayer, founded on such love, becomes a most effective and subversive weapon.
Washington Irving wrote:
There is a sacredness in tears. They are not the mark of weakness, but of power. They speak more eloquently than ten thousand tongues. They are messengers of overwhelming grief… and unspeakable love.
Sometimes, when we are writing these too-frequent prayers for the dead, and for those left to grieve, and for governments left to wonder, and to plan, and to worry, and to fail, we begin to feel like we're trapped in a mobius strip of prayer without action.
Prayers are never pointless, of course, but after the Las Vegas shooting, a frustrated Kirsten Powers declared that people sending "thoughts and prayers" out into the ether seemed almost a 'profane' act. Powers was not saying she believes prayer is pointless — she makes a point of acknowledging that prayer is "imperative" — but after a while we cannot help but feel powerless in the face of so much hurt and pain, answered with the practiced platitudes of politicians and by little else.
But Washington Irving is right. The tears are not a sign of weakness, because there is too much power in the force of human love. And that is the power we must tap into in order to defeat unspeakable evil. Learning the human stories of people who were beloved, and who loved, gives urgency to our prayer, but it does more than that: it snatches victory from the perpetrators of evil. It says in the holiest sort of defiance:
"You may lay waste to a land, but you cannot win. Our love is stronger than death, and it still lives on. We still love, beyond these graves. And because that is true, we will even pray for you, that you find some love in your own lives, because only love, only love can save you from the fearsome, dark, and lonely hell to which you are each day drawing nearer, to which you, each day, consign yourselves, because you have not this love, this love that is stronger than death. O Mary, Mother of Jesus, from heaven look down upon your suffering children, whom you love, and pray for us before the throne of the Creator, that the suffering people of Somalia and elsewhere in our world may know the consoling and healing love the Almighty and living God offers to all his people. Pray for the injured in need of healing, and our whole hurting world. Pray for the murderers who will spend eternity apart from the Source of All Love, that they may yet turn away from what is dark, and into God's marvelous light. O Mary, conceived without sin, pray for us who have recourse to thee.