Pope Francis supports the idea of being a "vegetarian with benefits," but there are many more reasons to choose it.
What can God do in your life with one Bible verse a day?
Subscribe to Aleteia's new service and bring Scripture into your morning:
Just one verse each day.
Click to bring God's word to your inbox
I never knew there was a term for this, but apparently, I'm a flexitarian. It's an almost unbearably pretentious name, but it refers to somebody who eats a lot of vegetarian meals, but isn't committed to never eating meat. A little more than half of the dinners I make are strictly vegetarian, and breakfast and lunch is almost always vegetarian. I don't have a moral problem with eating meat, but there are a lot of reasons that I've made a commitment to significantly reduce my meat intake.
It's environmentally friendly. When I can afford it (which is almost never) I buy farm-raised meat. I don't like to support the gigantic factory meat farms, partly because they are horrifically bad for the environment. I'd rather eat vegetarian a bit more often to do my part.
It's very healthy. In fact, it's considered the fourth best overall diet by nationally recognized health experts, and … it's just a lot easier to follow than the others. One reason it's so healthy is that when you're not automatically reaching for meat as a main dish, you consider other options, and end up eating a much wider variety of foods. Tofu and quinoa are actually pretty fantastic, believe it or not.
Eating less meat is cheaper. I think this speaks for itself. Cutting my grocery bill is a huge win.
It's good stewardship. I loved what Pope Francis wrote about this in his encyclical, Laudato Si. Just because human beings are in charge of the Earth, he says, doesn't justify "absolute domination over other creatures. (67)" We are here to take care of the Earth, not abuse it. Animals, writes Pope Francis, are "imbued with [God's] radiant presence. (100)" One way that I personally want to acknowledge that is by limiting my participation in supporting the factory farms, which treat animals cruelly, like commodities rather than creatures.
It encourages simplicity and discourages pickiness. I want my son to grow up learning that although it's not wrong to eat meat, we don't need meat every day to be happy. And though I sometimes have to be a little more creative with my cooking, that doesn't mean I have to be fancier. A quick pasta, a simple beans-and-rice dish, or a satisfying omelette can be plenty filling and easy. I'm happy to eat meat, but I prefer to think of it as a treat rather than a necessity, and it's a way of teaching myself and my family that dinners can be simple and still be wonderful.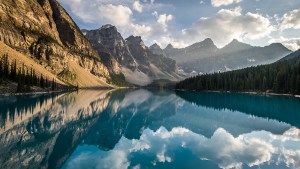 Read more:
Ideas from 'Laudato Si' that worked their way into my heart and soul