This simple advice, made famous by author Michael Pollan, makes food a lot more enjoyable.
Michael Pollan, bestselling author of In Defense of Food, has brought a new ideology to our attention that's slipped into our modern culture since the commercialization and mass production of food. He calls it the "Ideology of Nutritionalism," in which, instead of seeing a carrot as a a carrot, we reduce the food's value to the sum of its known nutritional components. It's a nice, neat way of looking at the world. After all, if you know exactly how many calories, vitamins, grams of fat, etc., are in everything you eat, you can be certain that you'll live the longest, healthiest, life possible, right? It's science! And incidentally, it's way easier to sell a box of cereal that's mostly refined sugar if you can advertise that it has 12 essential vitamins and minerals, and promises to reduce your risk of heart attack.
There are so many problems with nutritionalism, though.
For one thing, the way our bodies interact with our food is way too individualized to fit on a Nutrition Facts label. The way food affects us depends on what we eat it with, the microbes in our gut, our genetic predisposition, and our lifestyle, to start. Pollan says that when we "take a mechanistic view" of eating ("put in this nutrient; get out that physiological result"), we're forgetting how different people are. The bottom line is that "there is nothing very machinelike about the human eater, and so to think of food as simply fuel is wrong."
Ultimately, the assumption that we need to know the content breakdown of everything that goes into our bodies — assuming we don't have allergies or sensitivities, of course — makes us feel that nutrition is a matter for the experts and the scientists, not for the average person. But we forget that different cultures the world over, who have radically different diets, have been eating healthily for eons, despite the variety in their diets. That's because eating well doesn't have to be complicated. It's modern nutritionalism that makes it seem so hard.
Anyway, says Pollan, focusing on what your food is composed of requires advanced degrees. Thyme has 38 identifiable antioxidants alone. You couldn't keep up with nutritionalism even if you wanted to.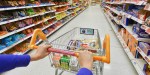 Read more:
How to avoid the dangers of processed food


But what if the "rules" were simple? What if all it takes to eat well is to keep it simple, be guided by established cultural traditions, and remember to keep food in its context — not just as fuel, but as part of the human experience of a happy life? Pollen gives a three-step guide to challenge the modern world's understanding of food-as-nutrient, and put common sense at the forefront:
Eat food
If it will rot, if it doesn't have a string of ingredients as long as your arm, if your great-great-grandmother would have known what it was, you can probably bet that what you're eating isn't a food "product," but real food.
Not too much
What's too much is different for every person, but a few habits make it easier not to overeat: eating at a table, instead of in the car or on the couch; eating with other people when possible; and paying attention to the quality of your food. All of these remind us that a meal is more than just a way to stave off hunger, it's also a social occasion, a ritual that breaks up the day, and a delightful activity in itself. Good eating habits help you slow down.
Mostly plants
Strictly vegetarian diets aren't healthier than diets that include some meat, but still, the more you fill up on meat, the more you miss out on what fruits, vegetables, and grains have to offer. Historically, and still the case in many parts of the world, meat was much less accessible and more expensive than what could be farmed, so people ate less of it. It's only since the freezer and the factory farm that eating meat with every meal has become the norm — and it's taken a lot of the variety out of our diet.
If you're interested in learning more, Pollan expands on his three rules and the reasons for them in his book, In Defense of Food, as well as in his documentary, and in the article, "Unhappy Meals." His approach reminds us of what we already know: that something as universal as eating well ought to be pretty simple.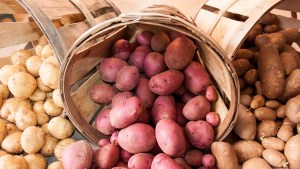 Read more:
Love potatoes? Discover the truths and myths about this amazing superfood