Stop giving us more of what we can get in the world!
As your millennial correspondent has said for years, if only to his parents: If churches want to bring young people back to worship, give us what we're not getting anywhere else. It's really that simple. Perhaps Boomers needed something "different"; maybe they responded to making the Church more like "the world," but we're not the Boomers. We've already experienced the Church-like-the-world and now we need something "different," as in "not of the world."
We want more. We want more than the caramel macchiato that we can get anywhere. We don't need the Church to give us access to what is "cool." We have more access to that than we can consume. We want what is true. We want what is beautiful. We want access to it in consistent terms which we may not understand, but can learn through practice. We want access to meaning that goes beyond what is cool, or what's trending.
We want what is eternal and if churches can't give us that — if the Church can't give us a break from the world because it has assimilated too much of the worldly — then what's the point?
This is why millennials aren't in the pews.
It doesn't seem like rocket science. Millennials are born with the same potential for spiritual growth that every other generation was born with. The marketing has simply, completely misread us.
America Magazine cites a study done by Georgetown University's Center for Applied Research in the Apostolate, which found that two-thirds of millennial Catholics only attend Mass "a few times a year or less," a far cry from the majority of pre-Vatican II Catholics (55 percent) who attend Mass at least once a week. Only 41 percent of millennial Catholics receive ashes on Ash Wednesday and only 36 percent give something up for Lent.
Surprisingly enough, 58 percent of us refrain from eating meat on Fridays, during Lent. While fewer children than ever are attending Catholic school, more young people than ever are choosing to attend Catholic universities and colleges. My generation has an obvious attraction to the Church, yet there is still something keeping us from the pews.
Marshall McLuhan was possibly too right when he said, "The medium is the message … " Seems to me if the Church wants to help millennials find their way back into the pews, their message will have to transcend the medium, instead of getting lost in it.
Rachel Held Evans, writing from a Protestant point of view, recently spelled it out at the WaPo:
Bass reverberates through the auditorium floor as a heavily bearded worship leader pauses to invite the congregation, bathed in the light of two giant screens, to tweet using #JesusLives. The scent of freshly brewed coffee wafts in from the lobby, where you can order macchiatos and purchase mugs boasting a sleek church logo. The chairs are comfortable, and the music sounds like something from the top of the charts. At the end of the service, someone will win an iPad. This, in the view of many churches, is what millennials like me want.
We don't. Catholic or Protestant, we don't want this. You know what we want? As the disciples said to Jesus, "Teach us to pray." (Luke 11:1). Without that, we haven't a clue how to mature in our faith.
And then, help us to walk as Jesus walked, crosses and all. Which is what He said He wanted, after all.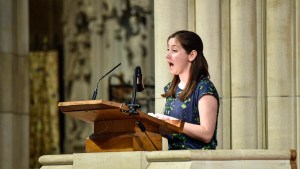 Read more:
Why Mass doesn't need to be "new and improved"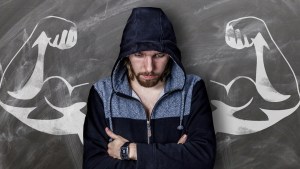 Read more:
A millennial male reveals what he thinks of masculinity
Read more:
5 Ways to Bring Millennials Back to the Church