Are you a jack of all trades, master of none? Celebrate it!
When I was little, I was going to be a prima ballerina, or Sherlock Holmes — the best of the very best. Yet, the only crime solving I get around to these days is finding out who left the empty carton of milk in the fridge door. As for the dancing … well, let's just say my only audience is a mortified kid who strays into my room at the wrong moment. I've failed. I'm just Mrs. Average, a jack-of-all-trades, master of none. But is that so bad?
Growing up we aspire to be the best, to rise to the top of the class, be accomplished in sports, music, and even current affairs — and these days, there's added pressure to make sure we're looking our best while we're doing it. Being "average" just won't do; it's a dirty word. I mean, who wants to be ordinary, mediocre, or just plain regular? Yet in striving to be the best we're often left disappointed when we fail to meet our expectations and those of our loved ones. We end up feeling we don't quite hit the mark.
Worse still, we pass this on to our kids. I've never heard a parent express with delight that their child is an average student. And it doesn't get any better when we make sure our kids know that it's not cool to be just so-so.
But who determines what's average? Who is "the average Joe?" What's an "average job?" It's a system of societal measurement that often leaves us feeling worthless, instead of worthwhile.
We measure ourselves against others whom we perceive as above average without knowing the whole story. You could excel in one area of your life, such as being unusually kind and empathetic, but be pretty useless at catching a ball or solving equations. Sadly, society often rates these more tangible skills over the more humane skills. (Major kudos to any NBA player who devotes his time to helping others!)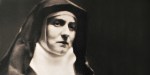 Read more:
7 Edith Stein quotes every woman should read


So what does science have to say about being average?
Todd Rose and Ogi Ogas in Psychology Today notes that a new "science of the individual" is gaining ground. Its premise is that it's actually pretty impossible to determine what constitutes being an "average" individual, when the very notion of being an individual is that we are all different, with a complex biological and psychological make-up. And as a result, scientists are able to demonstrate "the profound flaws that make the average useless for evaluating individuals."
The thing is, most people never reach their full potential, not because of lack of talent, but because their individual needs aren't taken into account.
When we go to school we take standardized tests that are then used as a tool to decide our future college (which has also been ranked based on a standardized guide), which in turn determines our potential career, and our potential income. And that's where all our averages stem from. According to Rose and Ogas, by looking more to the performance of the individual "we no longer need to conform ourselves to the system. We finally have the scientific tools to make the system conform to each of us."
This all sounds very promising, but for years the Individualists have been battling with Standardizers to find ways of evaluating people. So until changes can be made, we're stuck with measuring up to averages. And for those of us who've never really excelled, here's a little comfort in being a good ole average Joe:
1. Less pressure
When you know you're not the best, or can never be the best, there's a great weight taken off your shoulders. I mean, have you ever thought of the sheer dedication athletes or top business execs have to show to be at the top of their game?
2. There's always a way to excel
When you do excel, and there will be times when that happens, oh boy, will you feel a winner. It might not be anything major, it could be beating your personal best in a sport, finding the perfect way to cope with a toddler in full tantrum, or acing that cake you've been baking for a few months. The satisfaction it gives will make it all worthwhile.
3. Extra time
You know those dedicated over-achievers? How much time do you think they really get to spend with their families? If being Mrs. Average means getting home to kiss my kids goodnight, I'm signing up straight away.
4. Turn your hand to lots of things
If you master a skill, the chances are you might not have had the time to develop other skills. Yet, if you're pretty average at everything, there's a high chance you can turn your hand to most things. I'd like to think that I could cope with lots of scenarios that crop up in my life — apart from changing a tire, that's a big fail — and this gives me more confidence to face the day.
5. Flying under the radar
When you're the elite, or the creme de la creme, chances are you get noticed in life. If you seek fame then being average is not the thing for you. But if you want to live a more tranquil life, it's nice to know that people aren't watching your every move.
6. Fabulous friendships
Have you ever looked at celebrities and thought they look a little lonely? Sure, they're surrounded by people, but I wonder how many in their circle are real friends, or are these friendships based on ulterior motives. It's cynical I know, but I look to my own friends and I know the only thing they want from me is my time or a good joke, or that cake I mentioned above!
7. An unaffected personality
Dr. Tomas Chamorro-Premuzic, a professor of business psychology, reminds us of the negative impact of being higher than average. Certain characteristics "are problematic when exacerbated or taken to the extreme. Ambition turns into greed; sociability into exhibitionistic attention-seeking; confidence into arrogance; and conscientiousness into obsessive-compulsive behavior." So, really, being average makes us a nicer person! "A modest person of average talents is usually more likable than a self-important person of average talents," Chamorro-Premuzic also points out.
8. The world is built around the "average" person
Most things function based on average experiences, average measurements, and average educational abilities. So by falling within the average, we are well-served (this obviously does not apply to clothing where the average size 8 in one store is not the same in another store!).
Of course, society needs those that go above average and beyond. It's thanks to these people we're reading this online and not on paper. But these "people are the top 1 percent in their field" and are definitely the exception and not the rule. So to have a calm and satisfying life, perhaps it's time to stop telling ourselves and our kids to "be the best," and be satisfied with "doing our best." And if you spend your life feeling being average is not enough, remember, we "are all one in Christ Jesus."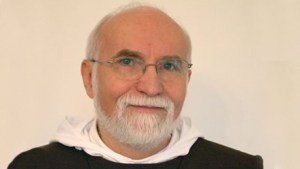 Read more:
A humble French priest is teaching me to find peace and growth in suffering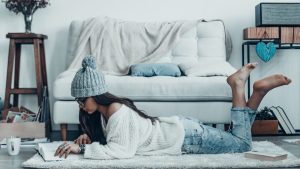 Read more:
Why "nesting" and "hygge" are more than just trends