"But you look fine," everyone tells me, despite my six chronic conditions.
Need an idea for Lenten almsgiving?
Help us spread faith on the internet. Would you consider donating just $10, so we can continue creating free, uplifting content?
Make a Lenten donation here
Break a bone, and your physical incapacity will be apparent to the world. Friends will sign your cast out of sympathy and support. Maybe a kind stranger will offer his seat to you on public transportation, or hold open a door as you pass through on crutches. The same goes for illnesses that have obvious external symptoms: If you have the flu, for example, friends and coworkers recognize it pretty quickly (the mounds of tissues and red puffy eyes are usually a dead give-away). "Go home," they'll say with a concerned voice. "You don't look well."
But that's the odd thing about not feeling well — you don't always look the part. The slightest cold — from sniffles to a bad headache — may not be immediately apparent to the naked eye, but can leave anyone feeling washed out, or unable to perform simple, everyday tasks. And that's just the tip of the iceberg. There are a myriad of more serious, invisible illnesses that go unnoticed and can have a detrimental effect on the people who suffer from them. In the U.S. alone, nearly 50 percent of the population is living with a chronic condition, and this figure is set to rise in the following years.
As a 48-year-old woman, a stay-at-home mother of four, and a wife for 21 years, I'm all too familiar with the concept of chronic conditions. I'm currently the owner of six separate chronic conditions … all invisible to you. And they don't just affect my body, they can mess with my general sense of happiness and my day-to-day living.
Luckily for me, however, all of my conditions are mild enough that I've found ways to cope. With just a few adaptions I'm able to live my life like any able-bodied person, with, admittedly, a few quirks.
In coffee shops, I compete with the elderly for the chairs with padded seats — anyone who sees me sit down might think I'm being selfish, but I need to sit there because of a nervy coccyx. I only shop at stores where I know there is a clean bathroom because I never know when an irritable bladder or bowel may attack. And, to an outsider I probably seem lazy, but I often can't muster the energy to get up off the couch or out of bed because of my chronic fatigue.
But my other three conditions are arguably worse, because they keep me from beloved pastimes and social activities. Recently, I had to give up one of my favorite hobbies, gardening, due to my fibromyalgia. My muscles and ligaments don't repair for weeks after undergoing strain, so the digging, planting, and carrying of soil bags is just too much. I put Pilates on hold, too — I keep injuring myself, even when I'm being instructed carefully, one-on-one — due to that pesky hypermobility of mine. And even though I love decorating and interior design, I've had to take it off my to-do lists — asthma just doesn't play well with dust or paint fumes.
It's been 25 years since my first condition was diagnosed, and over that period I've come to realize something: One of the hardest things to cope with as the invisible sufferer isn't the conditions themselves, but the expectation of others around me. On the surface, I look fine. No one would know that there is anything wrong with me. (Though I also like to think that my wrinkle-free complexion — probably a result of staying indoors all those times I was incapacitated by an invisible illness — throws people off, too. Look how young and carefree she looks! is what I hope they're thinking when they dismiss my conditions.)
So, in some ways, I understand why people are confused: There's no obvious physical deformity, there's no noticeable pallor of skin, there isn't a cast or brace, and I'm still running errands … I am, in all of these senses of the word, fine.
What they don't see is the way I crumple onto the sofa after the front door closes. Or how I drag myself to the kitchen for a drink and pain medication. They don't know that I plan my route around the inside of my home to get the laundry, garbage, and other chores all in one go, because I am so tired, taking extra steps to do these tasks is unthinkable.
No one sees me ignore phone calls from friends because I can't muster the energy to sound bright. And no one knows the fear that surfaces when I receive a party invitation or a request for help, because I'm never quite sure if I'll be having a good day that day. I dread having to cancel. The truth is, unfortunately, that I care too much what people think of me. I want to be perceived as capable, confident and committed, not unreliable, limited and lazy. And when I can't rise to a certain occasion because of one of my conditions, I get mad at myself.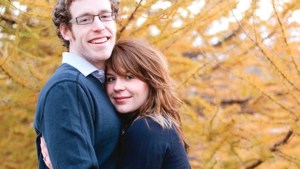 Read more:
This woman is allergic to her husband, but it doesn't stop their love
Friends and acquaintances will "understand" my issues as long as I'm able to maintain a lightness about them. I smile sweetly when talking about my next appointment or invasive procedure, no matter how much it terrifies me, because it's what my listener needs (or wants) to hear. I come back from the doctor's office armed with a variety of amusing anecdotes so that when I'm asked how it went, I can still sound interesting, engaging, and "great fun" to be around.
So why do I continue to make such an effort to smile and laugh about it all? The reason is simple: a raw fear of isolation and pity. I am already physically removed from many of the events that involve my friends; I don't want to be removed from the ones that I CAN manage because I'm simply no fun to be around. So, I shout encouragingly to my athletic friends as they stride out on their weekly, vigorous hill walk, while secretly yearning to be able to go with them — not because I like walking, but because I love company.
I have become adept at putting on a type of mask, even with those to whom I am closest, but I still find the emotional isolation that comes with my conditions the hardest to bear. My loved ones cling to the slightest sign that I have gotten over my latest illness or episode, because they are desperate to get back to normal, whatever that may be. But I also have friends who know when I've reached my physical limit, and they allow me to be sad and brave. They listen without judgment and accept that their role is not to solve.
I have learned not to set expectations for myself, except to be as good a wife, mother, sister, daughter and friend that I can be. I set more realistic, achievable goals. My kids may not have me by their sides hiking, jogging and biking, but they have my ear — at all times — no matter what. I find joy in the smallest of things: a great binge watch on TV, successfully getting mud out of soccer gear, the whole family eating the same meal —  even the fussy ones! So I may have had to limit my daily physical ambitions, but I don't limit my love, or my family time.
But if this story might not have the perfect happy ending you were hoping for; it has an honest one: I still fear the day when I'm no longer able to put on my mask, and continue to pretend to the outside world that my invisible illnesses are invisible to me, too.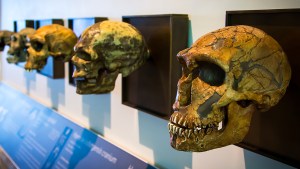 Read more:
Neanderthals knew how to use herbal pain relievers, study suggests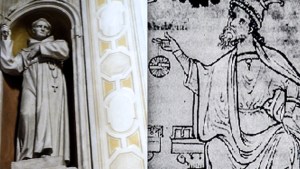 Read more:
Saints of suffering and genius: Bl. Herman and St. Pacificus