Because learning from the bad ones can save you from more of the same in the future.
Most of us can say that we've been on a bad first date or two. Whatever the reason, some dates aren't great. Maybe you just didn't connect with the person, or you were appalled by their rude manners. But learning from bad dates can save you from more bad dates in the future.
Here are three real-life lessons to take from from a date that didn't go as planned …
1. Don't be afraid to say what you want from the date
Although they can be cringe-worthy, awful first date experiences allow you to find what you want in a first date. After all, first dates offer a great chance to get to know someone better. Haley VonFeldt, a 22-year-old college student studying abroad in Valparaìso, Chile, remembers an especially awful first date. "It was definitely the worst first date I ever went on," she said, frustrated that there was no time to get to know the other person during the time they spent together at the bowling alley. "I think bowling is the WORST first date idea because the activity offers very little time to talk. One person bowls. Then the next. Then it's the first person again."
If you know (from experience!) that the plans your date is suggesting won't allow for authentic time to encounter each other, don't be afraid to make another suggestion. When Joseph and I started dating, he asked me if I'd like to join him for dinner and a movie. Don't get me wrong, I love movies. But as a date, they allow for zero conversation — unless you're going to annoy every other person in the theater by chatting through the film. I suggested that we instead grab dinner and go for a walk on a local trail. It turned out to be a great evening! But if I hadn't spoken up and said that I wanted to get to know him better, the night could have turned out completely different.
2. Online and in-person dating are very different 
After setting up an irresistible dating profile, online dating can open the doors to meet a wide variety of potential partners. After messaging each other, the time for the first date will reveal if they're just as great as they seem on the screen. Online dating has become a popular way to meet people. Recent research revealed that 22 percent of couples reported meeting online, and it was the third most common way of interacting with a romantic partner. But it's important to keep in mind that the person you met online can be very different in person.
Sterling Jaquith, 32, has had her fair share of bad dates, and she's learned from every one of them. After meeting a guy online, she spent quite a bit of time talking with him. But five minutes into their actual in-person date, she knew they wouldn't been a good fit as a couple. "I actually wished that I had invested less time online and met him sooner so I could have moved on," she reminisced. Sterling learned from her experience and changed her online dating habits. "After that bad date, I immediately messaged my to-be husband and said 'Let's meet!' I broke my rule of wanting the guy to ask me out because I didn't want to waste time with him if he wasn't a good fit!"
3. Look for red flags and don't hesitate to end a date early
Sometimes it only takes a few minutes of serious conversation on the first date to tell that you and your date don't see eye-to-eye on big issues. Or maybe they've spent the date offending your beliefs. Don't be afraid to end the date then and there. You aren't obligated to spend time with someone who pokes fun of your opinions or treats you disrespectfully — especially if they continue their behavior after you've asked them to stop.
"People don't change their core personalities," Nelly Sosa, a 36-year-old blogger, says when she thought back on her dating life. "If you already know that the person doesn't have your spirituality, or has an addiction problem, stay away. There's a difference between helping someone like a friend would, and risking your own soul." Dating isn't easy — sometimes you have to experience quite a few first date flunks to find the  person who will make the long wait (and those bad bad dates!) worth it.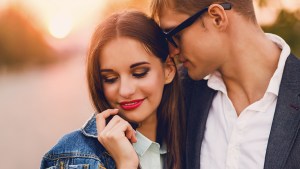 Read more:
Why "Play hard to get" is terrible dating advice for women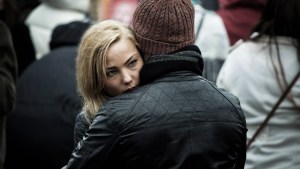 Read more:
7 Signs of a toxic dating relationship… and why you need to end it