Stop telling mourners to "just pray" ... there's something more helpful you can do.
What can God do in your life with one Bible verse a day?
Subscribe to Aleteia's new service and bring Scripture into your morning:
Just one verse each day.
Click to bring God's word to your inbox
My ninth-grade teacher once said, "Life is fair, but it's hard." I always felt his statement was inaccurate. Who would say to the 7-year-old boy who's dying of starvation, "It's fair that other people get to eat, but not you"? I couldn't understand how life was fair. But truly, it is. We all experience hardship. While it may not be starvation or paralysis, most of us will endure a life-altering event and all of us will eventually experience death.
After losing my mom this past April and my job a week later, I am learning that life's fairness hasn't skipped me. While I see how Christ is being kind by placing me in a supportive church and providing me with travel opportunities, I must still endure trials and tribulations just like the rest of the world. And sometimes that sucks. However, no matter how common life's grievances are, we all struggle with finding the right words to say to one another during hardships and crises.
In coping with my mom's death and picking up the pieces of a job loss, I've heard seemingly well-meaning statements that are inconsiderate ways of saying, "It will get better." While I'm no expert on grief and wouldn't wish it on anyone, here are three such statements we should consider avoiding when speaking to someone in their time of loss …
1. "You'll get over it"
This is the worst statement that I've heard during my time of mourning. Do we really get over the loss of a mother? Or maybe the question is, should we get over such a loss? Death is inevitable in this world, but does that warrant the feeling of contempt?
Death, even when expected, represents the loss of a relationship. That loss changes you. The death of a parent is overwhelmingly permanent. As children, many of us have heard the saying, "If you don't have anything nice to say, say nothing at all." This phrase sums up how we should approach a grieving person. When someone experiences loss, it hurts and we want to offer comfort, but sometimes silence is the answer, especially when what we say doesn't convey the sentiment we want to express.
2. "Just pray"
I can't count how many times I've heard this phrase. Every time I hear it, I think of two things. First, the consoler is suggesting if I pray it away, all will be well instantly. Prayer is powerful. It's the most powerful act of the Christian walk, but it's not always instant and it requires endurance and patience in waiting for an answer. Sometimes our prayers are not answered on earth. Learning how to deal with that reality is something that we who are grieving understand all too well. Prayer is not a quick solution to a big problem, but the answer to all problems and should never be paired with the word "just."
Secondly, when people say "just pray," I wonder whether they've prayed for me because if it's "just" prayer, how important can it really be?
Anyone who has lost someone understands that the prayers of Christians avail much. The sweetest sentiment I've heard from my fellow brothers and sisters in Christ as I endure the mourning process is, "I prayed for you today." It's not a cliché statement because it means someone has pleaded to the Father of the universe on my behalf and maybe through their prayer, I was able to get through a tough day. There is nothing like having someone interceding for you because the whole story of the Bible is Jesus interceding for us to the Father. But when we say, "just pray" we belittle the importance of private and corporate prayer. Prayer is the shadow of the Christian walk and it should not be something we "just" do during trauma or hardship, but prayer is valuable throughout every stage of our lives.
3. "Time heals all pain"
The problem with this statement is that it isn't true. There are many people who have lost their parents 10, 20, 30 and many more years ago, and they still feel the pain they felt the day it happened. Time doesn't heal all, especially if healthy healing isn't part of the process. Many of us go through life with one tragic event after another without any real acknowledgment of the emotional, mental, and physical baggage we carry as a result. It's been five months since my mom passed away and some days I'm okay and other days I'm not. But I can only own those feelings when I take time to recognize that I'm feeling them.
Implementing healthy ways to endure grief is the only way we can effectively get to a place of acceptance. Asking a grieving person how they're using their time to mourn would be a compassionate way of acknowledging that time does play a role, while suggesting time alone cannot heal deep wounds.
So what should you say … ?
Grief is hard and complicated. If not handled preciously, death can make us think there is no hope. When attempting to comfort loved ones who have lost someone, it's important to understand we may not always have the words. But, that's okay. The person on the receiving end doesn't need platitudes, even if it's in Scripture. Grief is a perfect example of why we have two ears and only one mouth. It's the perfect time to have listening ears and an empathetic heart, because sometimes losses in life can't be fixed, we can't get over it quickly or seamlessly, that "just" praying won't help, and time can't heal all wounds. Some losses are meant for us to carry and sometimes words won't help. But a hug and an attentive ear go a long way.
Read more:
Catastrophic loss: What not to say while giving aid and comfort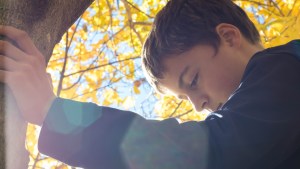 Read more:
How the words of a stranger eased my grief over my 12-year-old's death