Retired archbishop of Cebu died Wednesday at age 86
Filipino Cardinal Ricardo Vidal died on the morning of October 18, at the age of 86. The cardinal had been the archbishop of Cebu, Philippines, from 1982 until his retirement in 2010 at the age of 80.
In a message sent the same day to the current archbishop of Cebu, Pope Francis expressed his "profound gratitude" for the deceased cardinal's "tireless and dedicated service to the Church." The pontiff also praised "his constant plea for dialogue and peace for all the people of the Philippines."
Archbishop Vidal was the president of the Episcopal Conference of the Philippines from 1985 to 1987. Created cardinal in 1985, he participated in the conclave of April 2005, which elected Pope Benedict XVI, but not in that of 2013, as he was past the age limit.
His death reduces the number of members of the college of cardinals to 219, of which 120 are voters.
Read more:
Priest's grassroots rehab program a non-violent alternative to Duterte's 'war on drugs'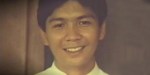 Read more:
Sainthood cause launched for young Filipino Jesuit, who offered life for students