While our friendship has challenged us, it's made our relationship — and my faith — stronger.
This Lent, please consider making a donation to Aleteia.
Donate here
I met Reese in a new moms' group a few years ago when our sons were still infants. I had my fellow mommy friends from church, of course, and while they were a wonderful support as I transitioned into motherhood, they were already several children deep into their own journeys and much more acclimated to the demands of this role. I found a different kind of help and comfort among other new moms. We were a diverse group of women, each with her own unique worldview and approach to life, and each bonding in the raw, vulnerable life space of caring for our brand-new, firstborn children while our bodies healed and we managed new and unfamiliar emotions.
Since those early days, a recurring theme has developed in Reese's and my friendship. We'll say, "We don't always agree, but …" And sometimes we end up saying it often, because I am a Roman Catholic Christian who lives according to the moral teachings of my faith, and Reese is a lesbian who is married to another woman with whom she is raising three little boys. So it goes without saying that we do not always agree. But …
We do both know what it's like to struggle with breastfeeding a newborn, and what it's like to work through disappointment when postpartum life isn't exactly what we had hoped. I was incredibly hard on myself for not living up to my own lofty expectations of motherhood, but Reese's encouraging words and resilient example helped me find the patience I needed in order to grow. I learned to be easier on myself.
On the more mundane side, we both enjoy wearing our babies, and Reese was the one who taught me how to spin my baby carrier around so I can wear my son on my back — a game-changing life skill! And during last year's presidential race, Reese and I were both so frustrated that I wrote a lamenting blog post about it, and Reese responded, "Girl, you and I don't always agree, but man I am feeling this post."
Who knew a Catholic woman and a lesbian could agree on anything political?
When did picking our teams mean picking our enemies?
As our society becomes more and more complex, we all find ourselves navigating many controversial issues that can easily create tension. Sometimes this tension means that we are inclined to isolate ourselves from one another. It often seems as though we need to pick our teams, and in doing so, pick our enemies. If we "categorize" other people, we start thinking of them as abstract concepts, or one-dimensional characters according to their labels — them or those people — rather than the unique, dynamic, sophisticated human souls they truly are.
I've found that the best way to overcome the tendency to isolate and dehumanize is to create meaningful, life-giving connections with fellow human beings whom we might otherwise risk labeling as those people. And as a Catholic, I don't attempt to do this by ignoring my faith, but by focusing on what is most essential to it.
The United States Catholic Catechism for Adults teaches us, "The most basic principle of the Christian moral life is the awareness that every person bears the dignity of being made in the image of God." Since this is the case, it seems our most basic attitude towards others should be the same. Every encounter with another person should start with recognizing their worth. Not with, "You are wrong," but with, "You are loved by the God who made you, I see something of Him in you, and because He loves you, so do I."
The same Catechism goes on to say, "Within us, then, is both the powerful surge toward the good because we are made in the image of God, and the darker impulses toward evil because of the effects of Original Sin."
This is true of all of us. Reese and I both — along with every member of the human race — have our respective urges toward good intermingling with our darker impulses. So when we look at it this way, we have much in common at such a basic level — so of course we can be friends! And the truly worthwhile friendships come with our ability to focus on the good we find in others.
Maya Angelou wrote, in her poem Human Family (now the ubiquitous iPhone commercial): "We are more alike, my friends, than we are unalike."
This is not to say that no tension exists between us. Reese and I have argued our differences, and these conversations always require a healthy amount of maturity, respect, courage, and forbearance on both parties. Our friendship does challenge us at times, but not only do I think these tensions are worth the effort of enduring; I think they're important. I believe that a faith worth having is one that can withstand a good challenge; likewise with friendships. These moments give us the opportunity to look deeper, and gain a clearer understanding of what we believe, and why we believe it. I find that living the Catholic Theology of the Body is perfectly compatible with living in good will with others who do not see its relevance. Both actions come from the same place inside, because both are expressions of God's own heart, and can only be accomplished with His help.
Reaching out
The little lap babies who originally brought Reese and me to the new moms' support group have grown into spirited, table-climbing toddlers who make sitting still virtually impossible for either of us anymore. Reese and her family have moved to another state, and we mostly keep in touch over social media. A year ago, when a deranged man opened fire in a gay night club in Orlando, killing 49 people and injuring 53 others, we discussed what happened. She explained to me how violated the gay community felt, because their clubs are safe spaces, and safe spaces tend to be few.
"I'm so sorry, Reese," I wrote. "Is there anything I can do?"
"Reaching out is big," she said. "I know we don't always agree, but reaching out is big."
Then, I opened up. "You know I care about you and your family, right? You challenge me, and make me ask God lots of questions, and help me grow by learning to honor my faith and all humans at the same time. I'm grateful to know you. And I'm so sorry your community is hurting."
"I very much do," she replied, followed by a "smile" icon.
We may not always agree. But we do still keep in touch, and write plenty of messages that, more often than not, end with a smile.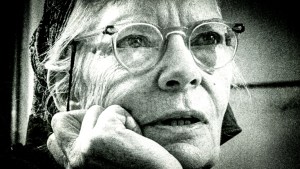 Read more:
Homosexuality and Catholic evangelization: "The Dorothy Day Way"
Read more:
Should a Catholic Welcome a Lesbian Couple Into Her Home for Thanksgiving?