Here's a selection of flowers that bloom from before the snow melts to long after the earth warms up.
Need an idea for Lenten almsgiving?
Help us spread faith on the internet. Would you consider donating just $10, so we can continue creating free, uplifting content?
Make a Lenten donation here
Planting bulbs is actually as easy as sticking them six or so inches into the ground and forgetting about it. You can get away without watering and fertilizing and weeding, and they don't even want to be pruned. Even better, they naturally spread into large patches of flowers over the years. There's a catch, though, and it gets me every year. At the end of long, cold winter, everyone's tulips and daffodils are starting to show their heads, and that's when I remember how badly I wanted them for my yard too — except then it's too late, because they need to be planted in the fall if you want them to bloom in the spring. By the time I remember every year, I've missed my window.
Well, not this year! It's only October — that means in many zones of the U.S., we all still have a window of a few months to get our bulbs in the ground. I can't think of anything my future self is going to be happier about after being stuck inside for that long.
Here's a selection of flowers that bloom from before the snow melts to long after the earth's warmed up, so you'll have color that lasts until summer.
Spring's earliest bloomers might even pop up through the snow. Try delicate white Snow Drops if you have shade, or bright yellow Winter Aconite if there's a bit more sun in your yard. Glory of the Snow, which comes in blue, white, and pink shades, adds some variation, Reticulated Iris brings a deep blue, and don't forget Crocuses. None of these need to be planted in beds — they are short enough to look great scattered here and there throughout your lawn, as long as you don't mow the grass till the foliage has died back.
Once those blossoms have faded, miniature Daffodils and Grape Hyacinths, my personal favorite, can take over. Grape Hyacinths are especially nice, since they spread and multiply happily until they're all over the place. Don't put them anywhere you would want to look neat and contained.
Finally, once the weather is just starting to warm up, it's the more traditional flowers' turn: Tulips, Hyacinths, and the larger types of Daffodils, all of which come in a huge variety of colors and textures. All you need to know about these is to let them die out naturally. The foliage will yellow out and fade on its own, and if it's cut back before that, it won't be able to flower next year. Otherwise, as with all bulbs, just don't put them in soggy soil, and if they grow too crowded over the years, dig them up and spread them around again, after the flowers pass. By then, every other wonderful early summer perennial ought to be showing its face, so you'll be in the clear.
You can order bulbs online from all sorts of places, many of which won't ship the bulbs till they're ready to be planted in your zone, so you won't have to do any guesswork. I'm not the best at planning ahead, but I'm feeling great that I finally remembered my bulbs this year. I know I won't regret it.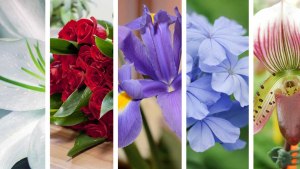 Read more:
5 Flowers connected to the Virgin Mary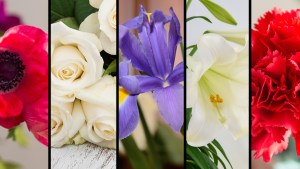 Read more:
5 Flowers and their spiritual symbolism