Guess who taught her to sew? Nuns!
Need an idea for Lenten almsgiving?
Help us spread faith on the internet. Would you consider donating just $10, so we can continue creating free, uplifting content?
Make a Lenten donation here
The name Coco Chanel — born Gabrielle Bonheur Chanel — brings to mind chic fashion and signature perfume, but the fashion designer and businesswoman was more interesting that you may know.
1. She wore the pants
Coco Chanel revolutionized the society of her time by challenging the established canons. The most emblematic example was when she proposed pants for women in a culture of dresses, skirts, and corsets. She was also the first to design feminine suits to empower women.
2. An iconic perfume
The Chanel No. 5 perfume is not only the brand's most popular (and the first that the designer launched in 1921) but was the first fragrance to have a commercial at the famous Super Bowl. Its name is not a coincidence: it was the fifth perfume sample that Coco Chanel tried, so its market launch was set for May 5 (05/05). Chanel considered five to be her lucky number.
3. Her real name
This French designer's real name is Gabrielle, but she took the nickname Coco when she was working as a singer, long before she became famous. Where does it come from? She used to sing a song about a girl who had a dog named Coco.
4. Taught by nuns
Her mother died when she was a girl and her father abandoned her and her siblings in a Catholic monastery, where the nuns taught her to sew … and how! Her first boutique was just for hats, but it was such a hit in Parisian high society that she expanded her business.
5. She was a sports fan
One of Chanel's greatest sources of creative inspiration was sports uniforms, particularly equestrian and skiing outfits (typical masculine sports at the time). She wanted women's clothing to be just as comfortable and sophisticated as those outfits.
6. Created the little black dress
Chanel is considered the creator of this classic piece that has a spot in almost every woman's wardrobe. Her idea in 1926 was to show that black was not just a color to use at funerals, but that it could also be very elegant and versatile for nighttime events.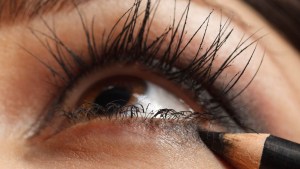 Read more:
5 Ways to look your best as you age
7. She was a nurse
During World War II, she closed her boutique in Paris and offered to work as a volunteer nurse. There were rumors of a supposed romance with a Nazi soldier, so she moved away to Switzerland. In 1954 she returned to Paris with new and refreshing design ideas.
8. She lied about her age
Like many women, Coco claimed to have been born ten years later than her real birthdate. It wasn't because she was ashamed of her age, but because it was a way to avoid having people trace out her humble and poor past.
9. A complete artist
During her life, Chanel designed the costumes for various plays and even movies … like The Rules of the Game.
10. A life at the Ritz
Coco Chanel lived more than 30 years in the Hotel Ritz of Paris, where she died in 1971. The hotel still keeps the 188-sq-meter suite that bears her name, with many of her original decorations and personal items. But any fashionista who would like to sleep in that room will have to pay more than 25,000 euros per night.
Read more:
How a fashionista is fighting human trafficking one headband at a time
This article was originally published in the Spanish edition of Aleteia and has been translated and/or adapted here for English speaking readers.