Hunters have invoked his intercession for a safe and successful hunt ever since the Middle Ages.
What can God do in your life with one Bible verse a day?
Subscribe to Aleteia's new service and bring Scripture into your morning:
Just one verse each day.
Click to bring God's word to your inbox
Born in the 7th century, St. Hubert liked to skip Mass on Sundays to go hunting. He was obsessed with the hunt so much so that he even went out on Good Friday to bag himself a deer.
While everyone else was at church for the Good Friday service, Hubert was out pursuing an amazing stag. He was about to kill the deer when the animal abruptly turned around and looked right at Hubert. Between the stag's antlers was a glowing crucifix, and a voice from heaven called out to him, "Hubert, unless you turn to the Lord, and lead a holy life, you shall quickly go down to hell."
Afterwards Hubert sought the instruction of the local bishop and began a new chapter in his life. Among other activities, Hubert became a strong promoter of ethical hunting practices and urged hunters to treat animals with respect, avoiding any kind of cruelty. He was a holy man, renowned for his preaching and his new pursuit as a "hunter of souls."
His association with hunting led the Church to name Hubert patron saint of furriers and trappers, hunters, hunting, and hunting dogs. Over the years a St. Hubert medal was developed that has his image as well as a deer with a cross between its antlers. Many hunters bring along this medal with them while hunting, asking for Hubert's intercession for a safe and successful hunt. Some parishes even have an annual blessing of St. Hubert medals that are passed out to all the hunters.
If you plan on going hunting, here is a collection of prayers to St. Hubert, including a novena of prayers to be said between October 26 – November 3 (or whenever you typically go hunting). Below are a few prayers from that collection.
Prayer to be an honorable hunterBy the grace of God may I always honor, thank and adore the Lord God who created the animals and saw that each species was good. Let me love the God who made humans in His own image and likeness and set them over the whole world, to have dominion over the fish of the sea, and over the birds of the air, and over the cattle, and over all the earth, and over every creeping thing that creeps upon the earth (Gen 1:26). By my honorable conduct as a hunter let me give a good example and teach new hunters principles of honor, so that each new generation can show respect for God, other hunters and the animals, and enjoy the dignity of the hunt.Prayer for successful huntLord, I pray that I may take down the game in as painless a way as possible. May I recognize my limits and take the shots I know I can make, not taking a shot that risks maiming or wounding an animal unnecessarily.Prayer to share the fruit of the huntLord, I am so blessed to be able to hunt and I appreciate the blessings You have bestowed upon me. Yet I know that so many others are in great need. Give me the grace to share the food of the hunt not only with my family and friends but also with those who have greater need: the hungry and the poor. May my sharing with them be one small part of my continuing care for your poor. As they ask You, Father, for their daily bread, use me as one small instrument to help provide it to them.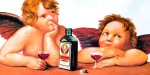 Read more:
The Catholic saint behind the Jägermeister logo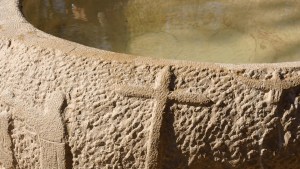 Read more:
3 Powerful sacramentals to have in your home