Taking the right steps can help prevent your dream job from becoming a nightmare.
Very few people today set off on their career path expecting to keep the same job for their entire lives. In fact, a study by the Bureau of Labor Statistics on baby boomers revealed that "On average, people held 11.7 jobs between age 18 and 48." That's quite a few interviews to get through! Although these figures may seem high, and far from our own personal experience, chances are that we'll get to a stage in our careers where we think we need a complete change, or want to start working for ourselves.
Taking this step may be a little risky, but it could lead to a more fulfilling career and a happier home life. So, if you're in the position of thinking about a complete change of career, or just venturing out on your own, we've addressed some key points that you might wish to consider.
Examine yourself
There are three main reasons for wanting a career change: the need to feel you're doing a job you love, the need to feel you're doing something useful for society, or the desire to work autonomously as a freelancer, or as a head of our own business. Overall, happiness in work generally comes down to feeling better in your environment and having greater freedom of choice.
Although it's easier to change careers these days than it was in the past, it might take a little while to realize that you actually want to. One of the main reasons some we hesitate is that often we've been doing the same work for a number of years, without giving it much thought or asking many questions.
Life transition specialist and financial adviser Nicola Stanley explains that her clients "fell into their line of work, and 10 years later, they don't know why they're still there." We get caught up in our daily routine and all the responsibilities that come with it, and often there's no time to consider our true desires.  Stanley points out that her clients come to the realization that "they don't want to look back on their lives and regret spending so much time doing something that they didn't choose and didn't enjoy."
For many, this slow realization that our desires aren't matching up with reality, accompanied with a feeling of reluctance and apathy when heading off to work, sets the idea of a career change in motion.
However, before arriving at this point, we have to go through the phase of questioning ourselves, understanding and accepting that we no longer consider our current job a good fit. Next, we need to consider our options, as well as our present and future situation so that we can find a job that meets both our practical needs and our abilities. It's only through such self-examination that we can make a smooth transition to something new.
Go slowly; create a plan
Changing your profession doesn't happen overnight. First, it completely changes your daily routine, and puts at risk your financial security. Also, it might necessitate a trip back to school for professional retraining – anything from night school, to a correspondence course, to a full-time study program for a couple of years. At any age, it's a courageous step. If you're staying in the same field, but starting to work independently — for example, if you're an electrician working for a company and now want to go it alone — then you'll need an accounting course, and perhaps some business administration classes.
If you're going for a complete career change, it's wise to take things slowly. Don't abandon your job prematurely. By transitioning step by step into your new career, you'll have more stability. If you're a full-time teacher and you want to train as a vet, perhaps the wisest option would be to see if you can continue a bit of teaching while studying for your new career. It might take a little longer, but the financial burden won't be so onerous. Likewise, if you're considering going freelance, take into consideration that you may need to be more available, even on weekends, while you build up your business. For some career changes, the period of transition may be a little tiring; however, there should be a lot less stress if you take the step progressively.
It's also important to remember that none of us are born a chef, a plumber, or a florist. In fact, when choosing a new career we have to arm ourselves with enough patience and humility to start from scratch. We should expect to be confronted with obstacles, and we should not be afraid. Some people worry about things like finding themselves in training courses with lots of younger people. However, we should see this as an opportunity to make new contacts and share our knowledge with each other.
You may also have doubts concerning the future profitability of your new path, especially when you must invest heavily in specialized equipment or take out a lease on new premises, and you're worried you won't have the turnover to meet your credit repayments. Although it's often said that "nothing ventured, nothing gained," it's important to appreciate any risks involved, and to be able to handle any resulting stress. Although some people are able to finance their own projects through savings or a severance package, again, in some situations this may involve risk and we must be at least "comfortable-ish" with the idea that we could lose it all.
Consider the satisfaction of pursuing your dreams
Sometimes it's by listening to others that we gain inspiration to take the plunge and make a change. This story of Pierre Alexandre, a math teacher for 20 years who started a new profession at 44, is inspiring:
After turning down a professorship of general pedagogy at a university in the south of France, Alexandre took the unusual step of becoming a blacksmith. He explains: "I felt I had achieved everything I could in the field of teaching, and I felt a profound desire to do something new."
He trained for seven years, while teaching part-time, and took exams to be a blacksmith. All the hard work paid off: he's been working as a craftsman full-time since July of this year. As in many cases, there was no guarantee that his career change would go well, but his perseverance and patience were key to his success. He set up his business in a thriving town and it's doing very well.
"I have a vehicle with a gas forge so I can offer mobile services. I can work directly at horse-riding centers, stables, or at individual homes to fit horse shoes on the spot. On top of that, this new career has also allowed me to travel around from one region to another, and meet some wonderful people."
Moral and practical support from loved ones is crucial during these kinds of transitional periods. As Nicola Stanley points out: "Career change isn't a quick journey, and it can be far more of an emotionally challenging experience than you'd expect." She emphasizes: "'Don't do it alone' is our first principle."
For those who decide to take the plunge and change career, the satisfaction of pursuing their dreams is a reward in itself: the result of all their efforts, sacrifices, and a large dose of courage. And tales of successful career changes spread, they set an example for others and  encourage them to consider their own dream careers and ask, "Why not me?"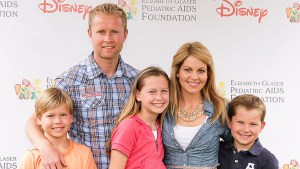 Read more:
7 High-profile women whose careers took off after kids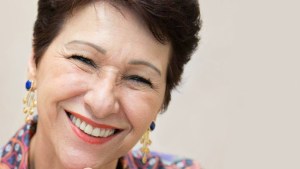 Read more:
Having a personal brand: Healthy self-esteem or cult to self?
This article was originally published in the French edition of Aleteia, and has been translated and/or adapted here for English-speaking readers.