There are two types of complaining, and the difference is huge.
Need an idea for Lenten almsgiving?
Help us spread faith on the internet. Would you consider donating just $10, so we can continue creating free, uplifting content?
Make a Lenten donation here
You know how your brain makes certain neural pathways stronger every time they're used, until you're stuck with a habit that's unreasonably hard to break? Well, focusing on what you're dissatisfied about is no exception. And letting negativity be your primary focus in life has all kinds of crummy effects on your mind and body, including a spike in your cortisol levels. Cortisol, the stress hormone, is linked to weight gain, bad sleep, higher blood sugar, a compromised immune system, and all manner of awful things. So complaining? Maybe not as harmless as it seems.
At one time, I took this all really seriously, and cut out complaining cold-turkey. I could sense that it was bringing me down. I was pregnant, and everything seemed like a cause to complain. It was getting out of hand. But even when I'd established a habit of just keeping my mouth shut about my annoyances, I wasn't in much better shape. Instead of feeling increasingly grateful and positive about my life, I just felt like my problems got bigger, since I'd given up my only way of bringing them to light.
I knew it wasn't fair to set up a dichotomy between constant complaining and pretending everything's fine, but I was struggling to find middle ground between the two. It turns out I just needed to use a more specific vocabulary. There's actually a scientific term for complaining; it's called "co-ruminating." It means that your and a friend's conversation focuses on your problems, and how bad they make you feel. But there are two types of co-ruminating. There's brooding, and there's reflecting, and the difference is huge.
Brooding is passive. You hash and re-hash the problem, but without a goal in mind. It's like picking at a scab, and it makes everything worse. This kind of behavior exacerbates depression and anxiety, not just in the person who's brooding, but in the people who are listening, too. It's counterproductive all around.
In contrast, you can reflect about your problems together. You'll still be focused on them, but with a purpose — to solve the problem, or to get to know the problem better, so you can avoid it next time. Or if it's an unavoidable problem, you still have a specific goal in mind: to help the other person understand what you're feeling. You're still complaining. You're still talking about what upset you, but you're being very specific. This type of "complaining," instead of encouraging depressive thoughts, actively fosters hopefulness. After all, you're approaching your problem with the assumption that in some way, something can be done.
So complaining done right can really help a person out. Instead of brooding by saying "Nothing went right today," and focusing on unchangeable past events, you might say, "Today was especially frustrating," and follow it with a discussion of how the problems can be avoided in the future.
I thought back to when every ache of that pregnancy made me start complaining, and I realized that the problem wasn't the complaining, it was that I was missing an attitude of hope. If I'd remembered to acknowledge that something could be done, if not physically, then mentally, it would have made a real difference. I could have made a commitment to remind myself that it wouldn't last forever, offered up the pain for the world, used the discomfort to gain greater sympathy for other suffering people, or any number of things. Even problems that can't be fixed can be approached with hope, and that's a world better than just trying to put on a good face and ignore the issue.
I said that focusing on negativity makes the habit of negativity harder and harder to break, as the neural pathways you build get stronger, and that's true. But complaining using reflection to bring hope into the discussion, especially when it isn't easy, primes the brain to get better and better at finding hope in tough situations, and that's a habit worth fostering.
Read more:
Pope Francis: Complaining to God can be a form of prayer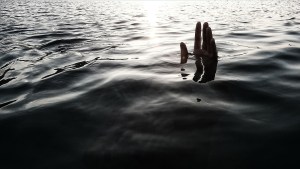 Read more:
What would it take to get the drowned man to stop complaining?