Despite Martin Luther's objections to indulgences, he initially accepted purgatory.
It is therefore a holy and wholesome thought to pray for the dead, that they may be loosed from sins. (2 Maccabees 12:46)
The 500th anniversary of Reformation Day is being celebrated this year on October 31. Pope Francis has rightly made great efforts to mark the anniversary by emphasizing what unites Catholics with our Protestant brothers and sisters. Recently, he said to a delegation from the Church of Scotland: "The past cannot be changed, yet today we at last see one another as God sees us." And indeed, much more unites Christians than divides us.
However, the issues that divide us also remain very important. One of these issues lies at the crux of the Reformation: purgatory.
Among the saddest effects of the Reformation was the denial of the value of intercessory prayer for the dead. Despite Martin Luther's objections to indulgences, he initially accepted purgatory. However, in 1519, he rejected it, teaching that purgatory is not found in Scripture. In 1524, Luther further advised a nobleman not to have Masses said for his deceased wife writing, "It is enough when your grace prays with devotion once or twice for her soul." John Calvin also rejected purgatory while acknowledging in his writings that it was the ancient tradition of the Church "for thirteen hundred years to offer prayer for the dead."
Indeed, a cursory glance at the history of the Church can hardly deny that the practice of praying for the dead was widespread from the very beginning. The second book of Maccabees reveals that prayer for the dead was practiced by the Jewish people. Pagan tradition also involved banquets and offerings for those who had passed away. The early Christians integrated these practices into the life of the Church and the Eucharistic meal became the occasion to offer prayers for the deceased.
The early Christian catacombs evidence inscriptions of this practice, begging for prayers for the deceased. The Church Fathers often spoke of the purifying fires of purgatory. And despite Protestant protests to the contrary, there is biblical evidence of purgatory including the need for purification before entering heaven and the practice of prayer for the dead (2 Maccabees 12:38-46 , 2 Timothy 4:19).
While we emphasize what unites us, Protestants and Catholics are also called to serious conversation about the issue of purgatory. There is great misunderstanding, and mistakes have been made on both sides.
In the meantime, many souls in purgatory are in need of our prayer. As an act of charity, Catholics are called to fervent prayer for these souls who have passed away, especially those who have no one to pray for them.
Read more:
Where is Purgatory in the Bible?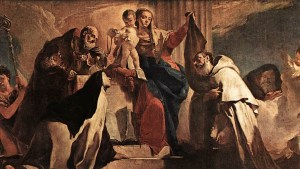 Read more:
Why I am thanking God for Purgatory
Read more:
5 Ways to pray for the Holy Souls in Purgatory