A psychologist and executive coach explains coping strategies to help you feel calmer.
Need an idea for Lenten almsgiving?
Help us spread faith on the internet. Would you consider donating just $10, so we can continue creating free, uplifting content?
Make a Lenten donation here
Most of us know the moment that anxiety starts to creep into our lives. Our stomachs tighten up, our breath becomes shallower. We're tense, on edge, and can feel the sweat dripping. Whether you're dealing with stress or anxiety from a relationship, work, or life in general, it can be tempting to do something, anything, to make the anxiety go away so we can enjoy ourselves.
But before we make a hasty decision or begin to wish our anxiety away, it can be prudent to take a quick look at our actions. Dr. Melanie Greenberg, a practicing psychologist and executive coach, conducts research on how our brains adapt after trauma, as well as other coping issues. Here are four tips from Dr. Greenberg's writing on what not to do when we feel anxious.
1. Wish anxiety away
When you're in a situation that is riddled with anxiety, it can be instinctive to want to run away as fast as possible. For most of us, anxiety is a condition that will ebb and flow throughout our lives. But trying to make anxiety go away isn't the best response."This strategy is unhelpful because it doesn't work," Dr. Greenberg writes. "You can't make anxiety go away just because you want it to." Stuffing your emotions and thoughts down and trying to ignore or avoid what is making you anxious only makes those thoughts stronger.
2. Frantically seek answers
Dr. Greenberg says that most of us who suffer from anxiety react by desperately searching for answers and information in order to feel like we're in control. Perhaps we turn to search engines or ask advice from friends. The problem about frantic research is that it can do more harm than good. The internet search you do about your headache may leave you with irrelevant information that leaves you more scared and anxious than before. "The problem is that most of the things you get anxious about are threats that you can't completely eliminate," she writes. "Life is full of hidden dangers."
3. Dwell in worry
Research has proven that worrying about a situation is one of many cognitive components of anxiety. After an anxiety-ridden situation occurs, it can be easy to replay it over and over in our minds. We beat ourselves up over what we could have done better or differently. "While some anticipation and interpretation is helpful, most of us do this too much," Dr. Greenberg writes, describing the vicious cycle of worry. "Your thinking starts to get repetitive and more negative. You begin to doubt and second-guess yourself."
4. Avoid running from anxiety-ridden situations
When we encounter situations that increase our anxiety, our natural reaction could be to run away. Whether it's starting a new project at work, being in a room full of people you don't know, or driving in a new area of town, Dr. Greenberg points out that running away, or responding to your body's natural "flight" response, will only offer short term relief. "You may experience some short-term relief at being away from the situation, but running away makes it more difficult to face things the next time," Dr. Greenberg warns. "You begin to see yourself as someone who can't cope with the situation; the situation starts to feel more aversive and threatening."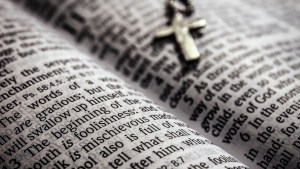 Read more:
If you suffer from anxiety, you need to know the most repeated advice in the Bible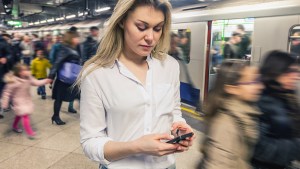 Read more:
New app helps commuters with anxiety use the subway