When we boast that we can know the mind of God, we're on very shaky ground.
Need an idea for Lenten almsgiving?
Help us spread faith on the internet. Would you consider donating just $10, so we can continue creating free, uplifting content?
Make a Lenten donation here
My family has had a lot of big decisions to make lately, and none of the options look like the clear winner. Whatever I choose is going to be life-changing, though, and it's stressful. My prayers have all started to sound the same: "Hey, we've tried to be faithful, haven't we? We've been good people, right? So can you hook us up with something good, please?"
Which is, of course, a really good example of that sneaky old prosperity gospel, sliding into my theology. We can pray for anything, but the idea that God should answer the prayer because, as I claim, we've been faithful? That's a problem.
When it's overt, prosperity gospel thinking is odious. If God really rewarded his best followers with lots of "wealth and health," well, that doesn't speak well of Jesus himself, or really any of the saints, some of whom were beggars and lepers.
But subtler forms of the idea are harder to ward off. I may not be willing to say that everyone who's sick, poor, or unhappy can only blame his own lack of faith, but I'm often willing to say (to myself, at least) that God's rewarded me with health and happiness because I've put my trust in him. Which I haven't, but even if I had, that's sure not how he treated Mother Teresa.
Still, no matter how nonsensical it is, this awful, irrational ideology keeps showing up in my prayers and assumptions anyway. That's because the lie goes even deeper than just claiming that God's justice is neat and tidy, and everyone gets what they deserve on this earth. At heart, it's worse, a refusal to accept mystery, fueled by the pride that accompanies the blithe assumption that God is a predictable being, who reacts to us in a way that we can always understand.
Throughout C.S. Lewis' Chronicles of Narnia, characters are constantly reminded that Aslan, a Christ figure, is "not a tame lion." Now I see why the point was so important to Lewis. When we boast that we can know the mind of God, we're on very shaky ground.
What can we actually know about who God is? Well, what he's told us, to start–that God is love, light, truth, that God is a merciful Father, that God will not abandon us. But notice, we're not told much about the specifics of what God chooses.
"My thoughts are not your thoughts, nor are your ways my ways. … As the heavens are higher than the earth, so are my ways higher than your ways," God says to Isaiah. What an important reminder it is. Without an acknowledgement of the indescribable, unknowable, bigness of God, we start to get pretty critical of him. There he is, saying he loves us, and then letting awful things happen to his children on a daily basis. Come on, God, even I could do better!
This habit of assuming that we can understand God's actions and motives feeds directly into the prosperity gospel mistake. It feeds into a lot of other mistakes, too. An enthusiastic woman once gushed that God had done her a real favor that day; he'd turned all the traffic lights in her path green. She wasn't saying that he'd done it for her because she was holy or anything, but she was still sure she knew what God had done. Hey, maybe God did change those lights. He certainly could have. But acting like we understand his specific actions, what he did and why, puts us in a bad place. We end up either cutting God down to our size, or elevating ourselves to God's status, in our efforts to figure him out.
I'm trying to learn to let God be God, and stay grounded in what I do know about him, which is plenty. There's a lifetime's worth of richness in the simple fact that God loves us, that he is present, without trying to figure out the what and why of his actions. That's more than enough for me to focus on.
Read more:
The Holy Spirit as Divine Artist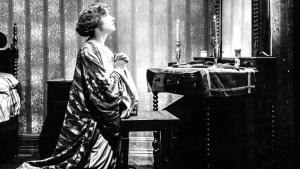 Read more:
Why pray when praying doesn't work?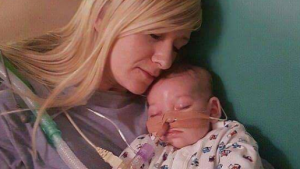 Read more:
Why didn't God heal #CharlieGard?