There are alternatives to simply numbing ourselves to a normal and vital part of life.
Need an idea for Lenten almsgiving?
Help us spread faith on the internet. Would you consider donating just $10, so we can continue creating free, uplifting content?
Make a Lenten donation here
With more Americans suffering from anxiety and depression than ever before, finding ways to combat stress is a popular topic. At least one scientist thinks that it could be possible to prevent the development of certain stress-induced mental illnesses (such as PTSD and depression) by literally vaccinating people against stress, but I believe there's a better way: teaching ourselves (and our children) the tool of resilience.
In the July installment of NPR's TED Radio Hour, a series of interviews based on the famed TED talks, neuroscientist Rebecca Brachman discussed her research concerning a possible vaccine for stress. Influenced by the infamous Columbine High School shooting of 1999, Brachman was perhaps one of the first to make the connection between mental health and school shootings. Now, as a researcher at Colombia University, she is committed to helping people avoid developing stress-induced mental illness by investigating the potential to "vaccinate" them against the effects of stress caused by traumatic events.
Unfortunately, it's no secret that anxiety and depression are quite literally killing us. And with rates of stress-induced mental illness on the rise, there is certainly a market for what Brachman is advocating. According to Psychology Today, "prolonged or repeated arousal of the stress response… can have harmful physical and psychological effects, including heart disease and depression." Life in the modern world is unfortunately full of these repeated stressers, and Millenials may be the most stressed-out generation yet. So with all of this stress, should we, like Brachman, really think about vaccinating ourselves against its effects?
Generally speaking, I'm not against vaccines. But in the case of mediating our bodies' response to stress, I think a vaccine is the wrong answer. Stress can be a powerful tool when utilized properly, and when we measure our reactions to it carefully. Responding to stress, as PT continues, is something the body does naturally in the face of "the psychological perception of pressure," and a stress response can even be "lifesaving" in a dangerous situation. To completely vaccinate against stress would be dangerous – which Brachman readily admits. Her goal, after all, is not to eliminate our stress response but to prevent the development of stress-induced mental illness by changing the way the body responds to stress.
However, what I believe Brachman might be missing in her pursuit of a "stress vaccine" is the value in learning the mental and emotional tools to manage how we respond to stress – primarily, the tool of resilience. The American Psychological Association (APA) describes resilience as "the process of adapting well in the face of adversity, trauma, tragedy, threats or significant sources of stress — such as family and relationship problems, serious health problems or workplace and financial stressors. It means 'bouncing back' from difficult experiences." Importantly, the APA stresses that resilience can be learned by anyone – it is by no means a trait that you either "have, or you don't."
Unfortunately, modern society is not well geared towards the development of resilience. There is reason to believe that extensive social media use and too much screen-time may stunt our ability to learn resilience. Unfortunately, the problem is even worse for today's kids and teens, who have grown up with Facebook and an iPad in hand. But while developing resilience may be difficult, it is by no means impossible, and it is something that parents and teachers can teach their children – often by modeling it themselves. Like any other valuable trait or skill, resilience takes time to develop, but it is well worth the effort, and resilient people have a host of habits and traits that help them not only respond to stress, but live healthier lives, and cultivate more emotionally stable relationships with themselves and with others..     
I do see value in Brachman's vaccine for its potential to aid people who know they will be in high-stress situations – for example, soldiers who will probably experience combat, which has a high likelihood of leading to PTSD. But we can't always predict when stressful situations will befall us: think for example about being mugged, or in a tragic and recent example, finding ourselves or our loved ones a victim of the Las Vegas massacre.
For most people, the better option is to cultivate resilience against the challenges of living in our fallen world, and to make changes where we can to make it a better place. Teaching ourselves to be resilient, and especially inculcating it in our children at a young age, would be a far more beneficial approach than simply eliminating (or chemically altering) our reaction to stress. In vaccinating ourselves against stress, we would miss out on the opportunity to better ourselves and our relationships through the development of resilience. Plus, stress (and our reactions to it) let us know when something is wrong, and can give us the needed push to make changes in our lives (and our world) for the better.
So while Brachman's work may have its benefits for a choice few, I do not want to live in a world where the vast majority of us simply accept the stress – good and bad – because we've "numbed" ourselves to it with a vaccine.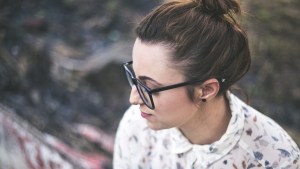 Read more:
The biggest game-changer in reducing daily stress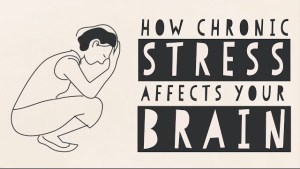 Read more:
How does stress affect your brain?
Read more:
How anxiety thwarts gratitude and joy, and our interior well-being