Is your toddler squirming? Are you day-dreaming? Here's the solution.
Need an idea for Lenten almsgiving?
Help us spread faith on the internet. Would you consider donating just $10, so we can continue creating free, uplifting content?
Make a Lenten donation here
Even way after you'd think a kid should know better, they can still be really squirmy in church. The toddler might try to make a grand escape down the aisle (or worse, up to the altar!) and the school-aged kids aren't always better, with the whispering, kicking, and general commotion that they can make with their bodies, even when they not speaking out loud. It's no mystery why church seems to bring out this behavior even in the most laid-back of personalities. The kids are just bored.
But here's the thing about boredom. It has kind of a bad reputation. People like to say, "Only stupid people get bored," the implication being that if you're smart enough, or creative enough, you'll be able to occupy your own mind, even if you're basically locked in solitary confinement. If you're bored, try harder.
That attitude doesn't match up with what boredom actually is, though. Boredom is a psychological state of hypostress. When a person's mind is too understimulated, it's as painful as being overstimulated — your cortisol levels spike, and you feel the same as you do when you're under a great deal of stress. Often, hypostress looks like ADHD. It's certainly not just kids who suffer the effects of understimulation. Adults left alone for just 15 minutes were observed to voluntarily self-administer electric shocks, choosing physical pain over mental understimulation.
It's the same reason why kids crammed into the backseat on a long car ride are definitely going to start elbowing each other. Any kind of stimulation is better than hypostress. People instinctively start trying to give their brains something to focus on to alleviate the very real discomfort.
One more thing — it's not just having nothing to do that causes boredom, writes Anna Gosline in "The Science of Boredom": "Both tasks that are too dull, such as factory work, or too complicated, such as doing taxes, feel tedious." So if we're talking about boredom in church, if a person doesn't understand the liturgy, if he can't follow along, or has no idea why the details matter, that can be just as hypostress-inducing as if he were sitting in an empty, silent, room. The mind can't just focus on any old thing, it needs something that it can understand.
That knowledge gives us some tools, at least, when it comes to trying to help somebody of any age avoid hypostress in church. A very young child might need some age-appropriate toys to give his mind something to do before he can understand what's happening around him. If they're religious in nature, even better, since they'll be a reminder of what church is all about — so a kid's Bible, a coloring book, or plush dolls, something that doesn't make a loud thump when it's dropped, can be a good start.
Older children are trickier have a much bigger capacity to understand parts of the Mass, but certainly not everything. Magnificat publishes a good children's missal for kids between 6 and 12 years old, which includes the readings and prayers of the Mass and explains them with simple language. Kids can also be taught to find the hymns and sing along, and sit, stand, and kneel with the rest of the congregation. Engaging your whole body helps keep your mind stimulated — no wiggling or nail-biting necessary.
For teens and even bored adults, I've found that books written for converts are fabulous, even when you've grown up Catholic. They tend not to assume that you know anything, and they're very comprehensive. Reading a little during the week in something like The How-To Book of the Mass will help you remember what's going on, and better engage. The sections in the Youcat about the sacraments and the liturgy are phenomenal too — understandable, but profound, and written in Q&A format, so they're especially memorable.
Mass isn't supposed to be boring, but it is rich, deep, and yes, complicated. Your weapon in fighting boredom is understanding. There's only so much a very young child can engage, so go easy on them if they're a bit squirmy. For everyone else, including even the most well-educated adults, there is always more to learn. The better you understand what you're participating in, the less bored you'll be, and your faith will be richer for it.
Read more:
Must worship be entertaining?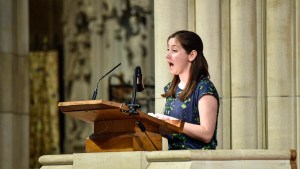 Read more:
Why Mass doesn't need to be "new and improved"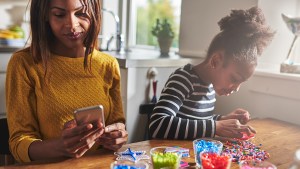 Read more:
Try this daily habit for more creativity in your day