Taste is among many dominant traits that evolved in humans to protect us.
What can God do in your life with one Bible verse a day?
Subscribe to Aleteia's new service and bring Scripture into your morning:
Just one verse each day.
Click to bring God's word to your inbox
Here's a question: do you have big lips? If you do, congratulations — you get to pass that enviable feature onto your offspring, because it's a genetically dominant trait. But you might want to make sure that your family settles in a warm climate first, because big lips are more advantageous in a warm climate.
This isn't racist, guys. It's science. Larger lips and nostrils disseminate heat from the body more rapidly, allowing it to cool down quickly, which is why they are more common features in races from warm climates. The opposite is true, too — small lips and nostrils help the body retain warmth, which is why Vikings look the way they do.
Oh, and another thing about the Vikings — maybe they weren't always screaming in bloodthirsty rage like in pictures. Maybe they were just trying to breathe during the physical exertion of pillaging. Their small lips and nostrils are a decided evolutionary disadvantage when it comes to oxygen intake, because the smaller your mouth and nose are, the less air you can suck in through them. Which is probably why evolution decided to give small lips the backseat in favor of their more aesthetically-pleasing counterparts.
Cool, huh? Turns out lots of dominant traits are related to evolution, and many of them are evolutionary advantages, according to Ranker's list of the 14 most common dominant traits. Here's another good one: if you're a super-taster, you've evolved to be able to detect and avoid poison.
Various studies conducted worldwide show that the ability to taste PTC is a dominant trait. As many as 75 percent of Americans can taste PTC; in indigenous American populations, that number is as high as 98 percent. While this sounds like a relatively innocuous genetic trait, the ability to taste PTC is correlated to the ability to taste bitter things in general. Many bitter things are also toxic, meaning the ability to taste PTC may be a dominant trait because those without the trait died eating toxins they couldn't taste.
Pretty interesting, huh? So the next time someone gives you a hard time for passing over the cilantro at Chipotle, you can explain that cilantro is like kryptonite for evolutionarily advanced super-tasters.
Just don't let your kids hear you say it, or then you'll have to explain why hating green foods isn't actually a superpower.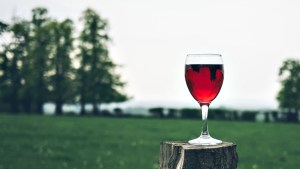 Read more:
Hate wine? Hate radishes? You might be a super-taster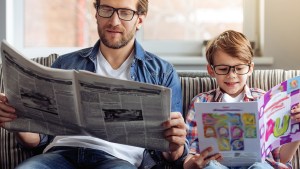 Read more:
Apparently, older dads have geeky sons — and it's an evolutionary advantage