This hot skin care ingredient really can help your skin look healthy and fresh, naturally.
Need an idea for Lenten almsgiving?
Help us spread faith on the internet. Would you consider donating just $10, so we can continue creating free, uplifting content?
Make a Lenten donation here
When it comes to skincare, cosmetic technology has certainly made great strides and laboratories now offer incredible solutions that can keep your skin looking and feeling good.
One ingredient that you shouldn't pass up (whether it comes in a serum or in your moisturizers) is hyaluronic acid (HA). It can sound frightening because of the word "acid," but it's actually a synthesized version of a substance that our body already produces, like collagen. The problem is that as time goes by, our body produces less of it, so we no longer have the same firmness and elasticity in our skin. So, we have to look for it in topical products to get its benefits without any need for needles or complex procedures (although you can also inject hyaluronic acid, but we'll talk about that later).
Super hydrating
The main characteristic of this substance is its ability to retain water, and thus to hydrate and give volume to our facial skin so that it doesn't look dry and dull. This is so important, since one of the main challenges with skin at any age (and particularly as we get older and the production of natural collagen and hyaluronic acid slows down) is dryness. Skin that's moist is healthier and reflects light better, making us look our best.
Reduces wrinkles
Hyaluronic acid products can reduce the appearance of fine lines and wrinkles, especially around the eyes and the mouth. Again, the secret is moisture, which helps skin retain its elasticity through every smile or frown. We're not talking about turning back the clock here; just a natural-looking, fresh face. Consistent use of HA products will not erase every wrinkle (and after all, we've earned these time lines!), but will diminish their appearance or, in the case of younger women, delay their arrival.
Helps with chapped lips and sunburns
Precisely for its hydrating qualities, hyaluronic acid helps treat those dryness-related problems like chapped lips, prevention them from breaking and bleeding. It can also help reduce inflammation after a sunburn, since it helps stressed tissues repair themselves. (In these cases, my recommendation is to look for a gel that has hyaluronic acid, put it in the refrigerator, and apply it cold.)
It's for everyone
Since it is a synthesized form of a substance that our body already produces, HA is good for any skin type and is not likely to cause sensitivities. To keep your skin looking healthy and fresh from age 25 onward, you can start using creams, masks, or serums that contain hyaluronic acid as part of your skin care routine. (Do read the product labels, however, to check for vegan sources and the absence of possibly harmful ingredients like parabens.)
If you're thinking about hyaluronic acid injections (called dermal fillers) to get more immediate wrinkle-smoothing effects, then the situation is different, since the formula is also different. The injections are safe for most people, but you should consult a dermatologist who's qualified to evaluate your unique skin issues and to handle any side effects or underlying medical issues.
In short, hyaluronic acid is an excellent skin care complement, and that's why many brands already include it in their products. It's just a question of reading the back label and being disciplined and consistent when using it so that you get all its natural-looking, fresh-faced benefits.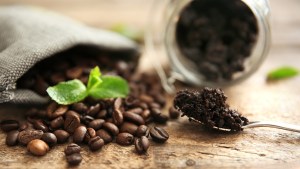 Read more:
Natural skincare: 5 Cosmetic uses for coffee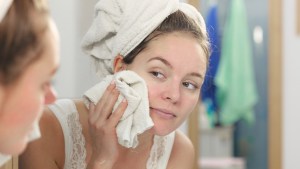 Read more:
5 Common skincare myths exposed
This article was originally published in the Spanish edition of Aleteia and has been translated and/or adapted here for English speaking readers.