The dancers use modern pop and rap songs to perform classic productions and the result is electric!
Need an idea for Lenten almsgiving?
Help us spread faith on the internet. Would you consider donating just $10, so we can continue creating free, uplifting content?
Make a Lenten donation here
The Walden Grove Performing Arts Crew in Sahuarita, Arizona loves putting together elaborately choreographed routines for their school's homecoming rallies, but the most recent one has them going viral. Though the video of the performance was posted in September, it's now garnering a lot of attention.
The Wizard of Oz themed dance features all the main characters but is set to modern music, including Cypress Hill's "Insane in the Membrane" for the Scarecrow's theme and Katy Perry's "Roar" for the Cowardly Lion. Meanwhile, the Wicked Witch herself rocks out to Taylor Swift's "Bad Blood." With over 1.9 million views already, this success is a first for the dance crew, but this video now has people jamming out to previous years' routines, including Alice In Wonderland and Pixar themed dances.
If you need a pick me up, take a few minutes to watch the performance and see what has so many people excited!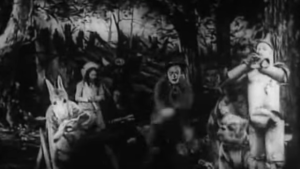 Read more:
Watch 1910's 'Wizard of Oz,' the earliest cinematographic version of the Oz classic
Read more:
Video: Have You Seen This Dance-Off By North American College Seminarians?