Saying something like "It was nice of you to make me coffee" has so much more meaning.
Pope Francis, who has his share of both enemies and die-hard fans, isn't flattered by people who think he's the greatest saint on earth. He's more likely to be offended. He once reminded us that "Any form of idealization of a human being always brings a subliminal brand of aggression with it as well. If I am idealized I feel under attack." Gloria Steinem, about whom I don't usually talk in the same paragraph as Pope Francis, made a similar point: "A pedestal is as much a prison as any small, confined space."
Idealization as a form of attack? It seems a bit extreme. I mean, we want people to think well of us. (Sometimes we even need people to think well of us.) I'd complain if you ascribed a whole host of vices to me that I didn't actually possess, but if you happen to think I'm more generous or artistic than I actually am, I would probably just want to agree with you. How is being idealized like being imprisoned?
Ultimately, you're not doing your loved one any favors by acting like their flaws don't exist. The problem is that idealization isn't a form of love. It's much more like its opposite. Hatred turns a blind eye to the good in a person, and idealization refuses to acknowledge the bad. Both ignore reality, and that makes them destructive.
This distinction is why I'm pretty suspicious of certain forms of compliments. The most impressive compliments, usually between romantic partners, are the broad, sweeping, but somewhat vague ones. "You're perfect. You're amazing, you're awesome. You're the best girlfriend ever," that kind of thing. The attitude seems to say, "I love you because you're flawless." It looks like love, but what it really does is tie the love you have for your partner to their lack of flaws. That lasts exactly as long as you're able to ignore their flaws, but then you're in for some trouble.
Instead of grand, impressive, imprecise compliments, the less dramatic, but more specific ones actually do a much better job expressing love that's unaffected by knowledge of the other's imperfections. That might look like this: "It was so thoughtful you made coffee for me," or "I love how you always disagree with me so respectfully," or "I love your company." The sky's the limit. It doesn't seem like much of a change, but it's actually huge. Grounding your compliments in concrete fact instead of implying that the your love for the person is dependent on their all-around, general amazingness carries a lot more weight, and it reflects a much stronger, deeper love than the big, fancy, vague praises.
I know that the habit isn't going to make or break a relationship, but language is still an essential way we communicate the nature of our love to each other. The strength of your love shouldn't depend on your partner's perfection, and you can reflect that more authentic love in the way you choose your words.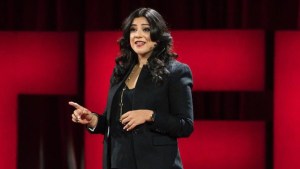 Read more:
This CEO is teaching girls to be comfortable with imperfection (VIDEO)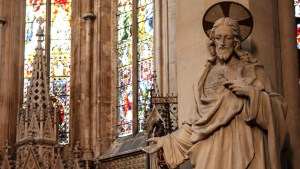 Read more:
Are you a perfectionist? End each day in peace with this prayer