And how to face the "sleep of death" without feeling afraid
Pope Francis on Sunday suggested a quick formula for building a life that "gives life to others" and that will find us in peace at the moment of death.
"It would be beautiful to think a bit: one of these days will be the last," the Holy Father said before praying the midday Angelus with crowds in St. Peter's Square. "If it were today, am I prepared? I have this and that to do … to prepare oneself as if it were the last day: this does one good."
If instead, he warned, "we let ourselves be guided by what seems most comfortable, by the pursuit of our interests, our life becomes sterile, incapable of giving life to others."
If we don't work at it, Francis said, the "lamp" of our faith can go out at the moment of the Lord's coming … or even before.
"If, on the other hand, we are prepared and we seek to do good, with acts of love, of communion, of service to our neighbour in difficulty, we can remain at peace as we wait," he said.
Then, Francis said, "not even the sleep of death will scare us."
Read more:
The one teaching of John Paul II that will change your life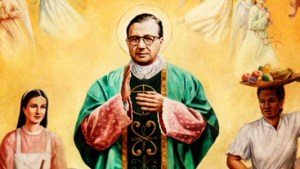 Read more:
Not tomorrow, but right now: A procrastinator's prayer to the Holy Spirit