This Brigham Young University group finds a way of blending its moral code with real humor.
Good comedy can be hard to find these days. With the ever-spreading popularity of vulgarity and sexual innuendo, it can feel like there's no escaping it. Is it really so much to ask that I enjoy a few good laughs and maintain my innocence at the same time?
If you've felt this same frustration, then Studio C might be the group for you. The performers work at Brigham Young University, which is run by the Church of Jesus Christ of the Latter-Day Saints in Provo, Utah. As such, they are obligated to follow the university's moral code, including avoiding swearing, drinking coffee, the word "gosh," or politics. Male performers must request permission to grow facial hair, now deemed a "beard card" by the students.
Considering the climate of comedy nowadays, you might be wondering what is left for them to say!
Well, how about a sketch in which Severus Snape is a contestant on The Bachelorette?
Or a self-deprecating one about the misconceptions of Mormonism?
In many cases, the attempts to make a sketch "clean" can draw attention to themselves, damaging the quality of the comedy. But the people at Studio C have created a truly great show that can be enjoyed by anyone and everyone, regardless of whether you're looking for clean humor specifically.
You can find out more in their new trailer at the top of the page!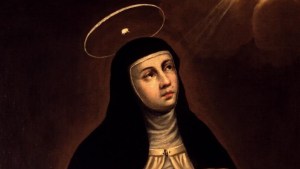 Read more:
The unexpected humor of St. Teresa of Avila