Give thanks for your new child with a beautiful name derived from the meaning of the holiday.
When you're expecting, it's all too easy to spend hours upon hours researching unique and beautiful baby names … and still not find one that resonates with you and your husband. How do you narrow down your multitude of options? One option is to choose a name that conveys the spirit of the time or season that your baby is born. Thanksgiving is coming up, of course, so if your child is due in November, a name that communicates gratitude would certainly be fitting. But no matter which month your baby is born, the fall and winter are generally a period for coming together with your loved ones and giving thanks.
Aren't you especially thankful to be bringing a baby into the world during months that celebrate family, giving, and love? (Undoubtedly, yes! Otherwise you wouldn't be perusing this page.) Here are 20 of our favorite names that have deep roots in gratitude and the gift of blessings:
For Her
1. Odelia
This very lyrical name of Hebrew origin means "I praise God." We love not only its indisputable feminine sound but also its gracious meaning. The Germanic variation, Odilia, is equally lovely. For parents looking for a name that's outside the commonly used top 100, this is also a nice choice: giving your daughter this name says you're grateful to have her in all her uniqueness.
2. Jeanne
The female variation of the French male name Jean, this name means "God is gracious." Despite the name's strong association with Joan of Arc (Jeanne D'Arc en français), this name is originally a Celtic-Gaelic one. It's a relatively popular one in both French and English-speaking countries; many parents adore its simplicity in sound and message.
3. Grace
The name Grace is pretty straightforward; it means, well, grace—mercy or eloquence. It's inspired by the Latin word "gratia," which means "favor" or "thanks." A more religious interpretation would be "God's favor," which we think is quite poetic for a holiday season baby.
4. Winifred
Winifred is a delightfully traditional name you don't hear much these days. Its German meaning is "peaceful friend," while its Welsh meaning is "blessed." St. Winifred was a Welsh princess and martyr who later became the patron saint of virgins. Plus: how cute is the nickname Winnie? It reminds us of Kevin's sweet neighbor on The Wonder Years.
5. Amari
Amari is originally an African-Yoruba name that means "miracle of God." You will occasionally still hear the name given to boys, mainly African boys, and in that case, the meaning is more likely "strong" or "immortal." In the United States, the name is now more common for girls.
6. Genevieve
This French name means "God's blessing," acknowledging your child as a gift. Historically, the name refers to St. Genevieve, the patron saint of Paris. She's the indelible heroine said to have protected the city from the ravages of Attila the Hun. May your daughter defend those who need defending one day! (We're sure they'd be grateful for that.)
7. Venetia
This gorgeous name has different meanings in different languages, but the Celtic meaning is "blessed." Wondering about alternatives? You could do Jenetta (English), Bernetta (French) or even Celestia (French) or Cenewig (English.) You have a few options, but they all mean the same thing: you're grateful for your blessed little girl.
8. Mireya
Why not give thanks for the miracle of life by naming your daughter something that means "miracle"? Cue Mireya, a name with Latin and Provençal origins that means, quite literally, "miracle." The name is most popular among Spanish speakers, but it's seeing an uptick among English speakers. For the French version, try Mireille. (What a beautiful sound!)
9. Anna
Anna is a fairly common name, but did you know it means "grace; gracious; one who gives"? (See Luke 2:36 for a refresher.) The name is Greek, though it comes from the Hebrew Hannah. If you like the girl's name Grace but want something a tad subtler, this may be the best choice for your baby girl.
10. Behati or Beatrice
Behati is the Afrikaans version of Beatrice and we have to say it's a winner for its uplifting sound. The name means "blessed" or "she who brings happiness." Often, joy and gratitude go hand in hand: especially when your beautiful child arrives.
For Him
1. Benedict
Benedict is such a distinguished sounding name. It comes from the Latin Benedictus and means "blessed," just as your little boy is to enter the world to such loving parents. Benedict was an Italian monk who established the Benedictine order in the 6th century and later became St. Benedict. The name is super-common among popes—so common, in fact, that 16 popes bear this elegant name. With that kind of legacy behind the name, it's hard to go wrong.
2. Gratian
This unusual Latin name comes from the Roman name Gratianus and it means "grateful." Gratianus comes from the musical Latin word "gratus." In other words, Gratian is just chockfull of thankfulness. How November!
3. Boone
You may be familiar with the English word "boon," which means something that's helpful or beneficial. Well, the original French meaning is even stronger than that. "Boone" (note the 'e' at the end) refers to something that's a blessing. Plus, in America, that extra 'e' gives this name a cute preppy vibe that's still totally original.
4. Eadoin
Eadoin is a Celtic name that means "blessed with many friends." Your little boy might not have any friends in the womb yet (well, except for you and Dad, of course), but he will be crawling about and making new acquaintances before you know it. The holidays are a lovely time to acknowledge not just familial love, but also to be thankful for the love and kindness we nurture through strong friendships.
5. Jonathan
Jonathan is a good, strong name that means "given of God." You've undoubtedly met many Jonathans in your life—maybe you're even the daughter, sister, or wife of one—but this is another one of those biblical names that's so common people often forget about its Hebrew origins. Just look at Judges 18:30 for a quick refresher on the deeper gift within this name's origins.
6. Asher
Asher is a solid name with lovely soft but purposeful sounds. Frankly, it's a wonder we don't hear it more often. The name comes from the Book of Genesis—it was the name given to Jacob's eighth son—and means "blessing" or "fortunate."
7. Thaddeus
You may recall that Thaddeus is one of the Twelve Apostles. The name of course appears in the New Testament and means "gift from God." The name has a regal ring to it that's pretty refreshing. Another variant with the same meaning: Theodore. Either way, we love the nicknames "Taddy" and "Teddy."
8. Matthew
Here's another familiar one! So familiar, in fact, that you may have forgotten to consider it. The biblical link is clear, even if you don't always think about it when talking to the many Matthews, Matts, and Mattys in your life. The name means "gift from God," and is the Greek version of the original Hebrew name Mattityahu.
9. Dilwyn
Not to be confused with Dylan, Dilwyn is a Welsh name that means "blessed truth." It's charmingly old-fashioned, but that's what we love about it. You won't find many Dilwyns on the playground, that's for sure.
10. Shiloh
Here's yet another sweet biblical classic looking for your revival. Shiloh, with its soft harmonious sounds, comes from Joshua 18:8 and means "peace; abundance; his gift." These days, you'll also find this name given to little girls.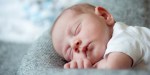 Read more:
16 Inspiring saints' names for your baby boy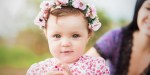 Read more:
10 Beautiful biblical names to give your baby daughter